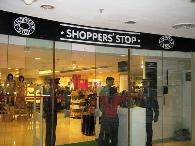 Revenue-share deals instead of fixed rentals will give retailers a better shot at profitability only over the long run, says Shobhana Subramanian.
Vikram Bakshi believes organised retail hasn't taken off along planned lines in urban India,  and wonders how the ecosystem should evolve, whether new markets needs to be explored.

The managing director of McDonalds India's hoping to find some answers at an industry meet next month. Bakshi is probably right, organised retail hasn't been much of  a success story; last year, department chain Shopper's Stop posted a loss of Rs 64 crore (Rs 640 million).

Spencer's, which has close to 275 outlets and focuses on food and groceries turned in losses of Rs 250 crore (Rs 2.5 billion). The economics of its business had come apart thanks to a negative growth in same-store-sales. 
A large part of the profits story, it is obvious, is driven by rentals and, for years, retailers have complained about high rentals driving them out of business.

A year ago, a CII-PWC report noted that organised retail needed 500 million square feet of space in the next five years but only 143 million square feet, developers said, was being  planned. Naturally, rents soared.

With a gross margin of just 20-21 per cent for most formats (see graphic), once you take into account employee and other costs plus a profit margin, retailers are left with between 6 and 9 per cent of revenues that can be allocated for rentals.

Today, retailers are scaling back: Pantaloon was planning to add 4 million square feet in the next couple of years but is now less ambitious. With no takers, rents have stabilised and are down 30-40 per cent.

That has allowed  players like Spencer's  to rework some of its leases. However, as Govind Shrikhande, COO, Shoppers' Stop, points out it doesn't always work because options, especially for large format department stores, are limited.
However, revenue-sharing is in. In an economic downturn, mall owners know they are better off with an assured return. And according to S Raghunandan, CEO, Prestige Constructions in Bangalore, it suits retailers, especially smaller chains.
The deal's simple: retailers cough up a minimum amount - 25-30  per cent less than what the fixed rental would have been or they pay a revenue-share, whichever is higher. Hypermarkets, would typically part with about 4-5 per cent of revenues, while a department store could pay anywhere between 6-9 per cent and  a plain vanilla apparel store may need to let go 12-15  per cent.

No one's talking of revenue sharing for neighbourhood convenience stores though, says T Varghese, CEO, Aditya Birla Retail. Shoppers, meanwhile, has entered into three or four such agreements and its outlet in Malleswaram, Bangalore, should start making cash profits much sooner than many of its older stores did.

So, with rentals coming down dramatically, retailers potentially have huge savings to be made. According to a Bank of America-Merrill Lynch review of Shoppers', its rentals, which rose from 11.2 per cent in 2007-08 to 12.7 per cent in 2008-09 should decline to 11.7 per cent in 2010-11.
However, lower rentals won't immediately boost the bottom line. That's because rents will fall only for newer properties. And these account for a very small proportion of the total space rented, especially since store additions have been slowing down.

Therefore, the impact of rents coming off, on the operating profit, will be very small, at best between 0.25-0.5 per cent and that too if there are more of such deals. Only if rents stay low over a period of time will it meaningfully impact profits.
Nevertheless, lower rents will make stores more profitable and could advance the break-even period by as much as a year or two. Today instead of paying Rs 50 per sq ft per month, retailers are paying closer to double in cities like Mumbai.

Apart from reworking leases, players like Spencer's have shrunk the number of shops from 371 in 2007-08 to 256 in 2008-09 by moving away from smaller daily stores to larger supermarkets and hypermarkets - its total retail space actually shrunk in 2008-09.
But the real benefit of lower rentals kicks in only when companies expand aggressively. It's quite possible that when the economic cycle turns, rents will actually start moving up once again.

So to be able to absorb the costs, the topline needs to grow. And this is where the problem lies - most of the companies, including Pantaloon, are too stretched to be able to expand fast.

And they all need to since, for a variety of reasons such as more competition from kiranas and their inability to get their private-label strategies to a meaningful level, retail chains are finding sales at their existing stores are either slowing or even falling.

Shoppers', according to Bank of America-Merrill Lynch, saw same store sales fall for the third successive quarter, from -3 per cent to -7.5 per cent - sales per square foot fell 12 per cent in the first quarter of this year.

Pantaloon saw some stabilising in the last couple of quarters - same store sales rose 8 per cent in the June quarter as compared to 4 in the March quarter. As a result, the company's topline growth depends upon it increasing its retail space, from 5.1 million square feet in 2006-07 to an estimated 11.7 million this fiscal and 14 million in 2010-11.
But Pantaloon, despite its good growth, has a debt-equity ratio of 159 per cent and there are doubts about its ability to fund the aggressive expansion of the past. It has been wanting to rope in private equity investors for a long time now but is yet to strike a deal.

Shoppers' had wanted to do a rights issue a couple of years back but had had to put it off. 

All this, of course, could change if consumers start spending more or if investor appetite comes back and there are equity infusions into various retail companies - the way things are, neither is expected to change dramatically for at least a year.