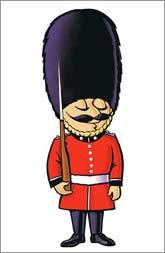 No nightingale sang in Berkeley Square -- adapting Vera Lynn's romantic and popular Second World War song -- as the woman in Air India's office told me they were moving to Brentford.
She was as stricken as I was astounded. What would the world think, I asked her, if Air India abandoned its towering Nariman Point base to disappear into, say, Borivali? (Civil Aviation Minister) Praful Patel had already recommended just that, she replied sadly.
Downgrading, as sociologists call it, may make economic sense but is associated with distress. In personal terms, it's what happens when a family's wage-earner dies leaving his widow and orphaned children destitute.
They auction off their belongings, sell the house (both for a song) and move to mean quarters somewhere in the sticks. It used to be a favourite theme with Victorian novelists, witness Nicholas Nickelby and Mill on the Floss. I have seen it often enough in real life to understand the trauma and, worse, the signals that downgrading sends out.
That conversation in Berkeley Square was about a week ago. As I wrote this, more than 20,000 Air India employees were on a three-day hunger strike protesting against plans to slash by half the productivity-linked incentives that totted up to a hefty Rs 1,400 crore in 2008-9 when the airline lost at least Rs 5,000 crore.
Air India's insistence that the stoppage will not affect services is a reminder that services have already hit rock bottom.
The A319 airbus I flew on the last leg of my journey back from London was a flying ruin. Some seats wouldn't push back, some wouldn't remain straight. A lunch tray toppled over because the drop table tilted.
The air hostess brought another tray and a couple of old newspapers to place under it to correct the balance. Ashtrays were clumsily sealed with different kinds of sticky tapes and stick-on labels. The entire rounded panel under the lavatory sink swung wildly all the time.
When I read on board -- was it Swagat or Namaskar? -- of plans to acquire brand new aircraft, I was reminded of the well-known story of France's Georges Clemenceau being taken round the ruins of the seven dynastic Delhis.
Finally shown the Lutyens-Baker capital, then under construction, he exclaimed, "And what a magnificent ruin this will make!"
True, Air India survives while Pan Am, Swissair and other famous names have disappeared. True, too, American airlines lost even more collectively because of the credit crunch. We must also accept the civil aviation minister's argument that depreciation on new aircraft (50 out of the ordered 111) accounts for about half the 2008-9 loss.
Fuel costs have gone up. Airport fees are substantial. And there's stiff competition at home and abroad from airlines that flyers prefer.
Patel also implies what amounts to internal sabotage when he says that the merger with Indian Airlines has not yielded the expected results because "some people in the company" opposed it.
Perhaps this is good reason to re-examine and streamline the airline's manpower strength and quality. It will be even more difficult after Jet's abject surrender over the 1,900 cabin crew, but Naresh Goyal's sentimental response to 'tears in the eyes' of sacked employees has not saved India's finest carrier from threats of further disruption.
Manpower is something on which Air India and Jet should coordinate policy. Neither can afford a bloated and unproductive workforce. Nor, for that matter, can the economy.
Meanwhile, they are packing their bags in Berkeley Square. It was a pleasant office but not half as grand as the old place in New Bond Street that I remember in the '50s. On my first visit there, the Air India girls in brightly patterned silks were fluttering round a portly man in a smart lounge suit with a tilak on his forehead sitting complacently in the middle of the room.
"His Highness travels with us only!" one of the girls simpered and I realised I was in the presence of Pratap Singh Gaekwad, the Maharajah of Baroda who had paid with his throne for running off with a married princess of Pithapuram.
Not inaptly, Air India's own Maharajah bowed and twinkled among the lights of Piccadilly Circus in those glory days.
They are long gone. Brentford may be a pleasant enough place but it's part of Hounslow. The Air India lady explained that you have to take the underground to Boston Manor and then a bus to get there.
I can think of no more ringing admission of bankruptcy.