Since there are 1.4 million outlets for mobile phone companies, as against around 85,000 bank branches, the numbers favour allowing mobile phone firms to transfer money without banks acting as conduits.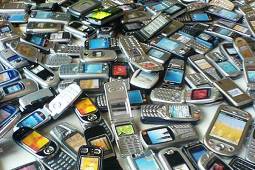 The Reserve Bank of India has done quite a lot in recent times to extend the reach of the banking network across the country and to all sections of society.
Banks have been prodded to open no-frills accounts, and to appoint 'business correspondents' in areas where the size and volume of transactions are too small to justify a branch.
The latest step is the notification that allows banks to appoint the local kirana/medical/fair price shop as a 'business correspondent'.
Potential customers can go to these neighbourhood places and operate their bank accounts, typically with a mobile phone interface that works at negligible cost.
Typically, a customer would deposit money with the business correspondent who would then send a short message to the bank; in some cases, a receipt is issued.
The bank, in turn, messages the customer directly. At the other end, the person who is getting the money goes either to the bank branch or to the business correspondent closest to him/her to withdraw the money, and the SMS routine gets repeated.
The question is whether more needs to be done to achieve financial inclusion. While the current system of 'banking correspondents' involves a mix of mobile telephones and the banking system, should the RBI simplify matters by allowing mobile phone firms to transfer funds in much the same way as is being done in some African countries?
While the current hybrid system is working well enough, the numbers being reached through the system are not large. One problem is that the commissions offered by banks are so small that customers need to transfer at least Rs 3,000-4,000 per month (fairly large sums for the sections of society this is aimed at) to make the system viable.
Since there are 1.4 million outlets for mobile phone companies, as against around 85,000 bank branches, the numbers favour allowing mobile phone companies to transfer money without the need for banks acting as conduits.
There are two arguments against this. One is that, given the large number of fake subscribers in the mobile banking system, the know your customer norms would be difficult to implement -- though KYC implementation in kirana shops is likely to be equally problematic.
Two, just as a cheque on any bank can be deposited in another bank, and money transferred from one to the other, mobile phone transfer systems need to be inter-operable across different phone firms.
Ideally, a Vodafone customer in Delhi should be able to transfer funds to a Reliance Communications customer in Jhumritalaiya, without a bank as an intermediary. But inter-operability does raise tricky questions, and could, therefore, be mandated once the unique identity number system is in place.
Meanwhile, a phone company could transfer funds to its own clients. For even this to be practicable, however, the mobile phone firms need to prove that they are implementing the KYC norms.
And the RBI needs to stipulate prudential norms (e.g. net worth and size of transactions) to ensure that such a system of money transfers is systemically safe and not open to misuse.