The new Indian position articulated in Parliament by the minister of state for environment and forests is a mix of pragmatism and principle, says Business Standard.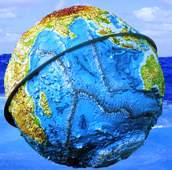 In defining a new and nuanced stance on India's negotiating position at the Copenhagen Climate Summit, Prime Minister Manmohan Singh may have left some at home dissatisfied but his perspective appears to have been defined by a larger view of how India should deal with global challenges.
Building on his fundamental postulates that on global issues India should not be viewed as part of the problem but as part of the solution, a deal-maker rather than a deal-breaker, and that India must proactively engage the global community on such issues, the prime minister has steered the domestic debate away from naysayers without falling into the trap of the capitulationists.
The new Indian position articulated in Parliament by the minister of state for environment and forests is a mix of pragmatism and principle. Even if one regards the commitment to cut carbon emission intensity of national income growth an iniquitous concession, it remains voluntary and linked to what developed countries will offer at Copenhagen.
The newly crafted position builds on India's long-standing commitment to the protection of the environment borne out by her low carbon emission levels, both on a per capita and per hectare basis. Most Indians still remain committed to the culture of recycling and living in harmony with Nature.
India can reasonably articulate a Gandhian vision on environment based on Mahatma Gandhi's dictum that the world has enough to satisfy all our needs but not enough to cater to our greed. It is this principle, which places equal emphasis on distribution as it does on production, that must shape the global response to climate change.
Given India's record and its commitment to environmentalism, it is unfortunate that New Delhi was seen as a defensive player in the run up to Copenhagen. This was partly because of poor public relations and partly because of a deliberate distortion of the Indian record and position by the western media.
The series of measures that India has now agreed to adopt, especially on mandatory fuel efficiency measures and green-building codes, are good in themselves.
While doing what India must, it is also necessary to ensure that the really bad polluters, especially the United States and China, deliver more and are held to their promises. The initiative taken by countries like Brazil, China and India may have well saved the Copenhagen Climate Summit.
Dr Singh's leadership on the climate change issue reveals a new approach to international issues that could shape India's approach to other global negotiations, including nuclear proliferation.
He is seeking to move India away from the role of a self-appointed leader of naysayers and negativists to one of a responsible stakeholder that seeks to act as a bridge between contending platforms aimed at building a consensus on contentious issues.
This approach is based on Dr Singh's perspective on what he has often called 'inclusive globalisation'. Inclusive globalisation is premised on the idea of shared prosperity and shared sovereignty.
No nation is an island unto itself in our increasingly inter-dependent world. The prime minister has to perhaps do more to sell his vision to his own party, to Parliament and to India's conservative diplomatic and strategic community.