Telecom Minister A Raja's big hope now depends on whether Trai chairman J S Sarma bails him out. But with the evidence so clearly against the minister, what's the prime minister waiting for, asks Suni Jain.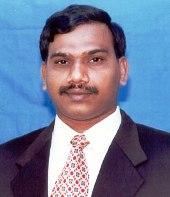 It's difficult to say whether the Central Bureau of Investigation will find enough proof against Telecom Minister A Raja or whether it will get caught in the parcel of half-truths he's been dishing out on how he's just followed the recommendations of the Telecom Regulatory Authority of India and the actions of his predecessors.
One of the lines the CBI is following deals with how, in less than an hour of the policy being announced, a handful of firms were able to deposit their bank drafts -- this put them at the top of the line to get spectrum, and suggests they had advance knowledge of when the policy would be announced.
While this is a welcome line of investigation, it needs to be kept in mind that the Delhi High Court has already ruled Raja's actions illegal -- so when Raja says he just followed the Trai recommendations, the court says that's incorrect.
This creates two huge problems for Prime Minister Manmohan Singh. One, Raja insists the prime minister was in the loop on this one -- indeed, Solicitor General GE Vahanvati gave an affidavit as late as last December in favour of Raja's actions.
Second, the judgment makes it clear that the government has to give licences to all 46 companies that applied instead of to just the nine that Raja favoured -- if any of these companies goes to court to enforce its rights, the government doesn't have a leg to stand on.
There is little doubt Trai's recommendations were wishy washy when it came to how the spectrum/licence was to be priced, but the very first recommendation of the authority was 'no cap (shall) be placed on the number of access service providers in any service area'. Indeed, when the ministry issued a press release on the new licences, it said Trai had recommended 'no cap' and this had been accepted by it.
Well, read the S Tel judgment delivered last July -- S Tel had applied for a licence in 16 telecom circles on September 28, 2007, well before Raja's original cut-off date of October 1 (on January 10, 2008, however, Raja said he'd give licences only to those firms that had applied till September 25, 2007).
In this judgment, the court has said "by amending the cut-off date, (Raja has) placed a cap on the number of (service) providers". In the event, the court quashed Raja's January 10 press release and said the government had to consider S Tel's application as well. By the same token, the government has to consider the applications of all the 46 companies.
More important, if Raja's decision to change the cut-off date is illegal as the high court has said, his subsequent decision to give licences on a first-come-first-served basis (to the companies that paid the licence fee first) is also illegal. In which case, it is not quite clear what Prime Minister Singh is waiting for as there is enough of a case to revoke the licences Raja issued -- action against Raja, even if it does happen, is of little help unless the original problem is fixed.
A perusal of various dates in l'affaire Raja is even more damning. Trai gave its recommendations on August 28, 2007 and though a press release was put out on January 10, 2008 saying only applications before September 25, 2007 would be processed, the capital was rife with rumours of deals being cut.
So, on October 15, 2007 and on October 19, 2007, Trai wrote letters to Raja saying he had to implement its recommendations in toto and not just cherry pick from them.
So, for instance, no mergers and acquisitions were to be allowed until firms had completed their rollout obligations -- Raja relaxed these (on April 22, 2008) to allow Swan and Unitech to sell part of their equity at several times the value paid to the government.
Trai followed up with another letter on January 14, 2008 (two months before the licences were actually issued), saying new licences could only be issued after ensuring there was adequate spectrum (for all the 46 firms that applied, given the high court judgment!). . .
Raja ignored all of this, though Section 11 (fifth proviso) of the Trai Act is very clear, that if the government tinkers with Trai recommendations, it has to go back to Trai and ask for it to make fresh recommendations with respect to introduction of new service providers.
In mid-2003, when cellular operators were appealing against the government's decision to legalise Reliance Infocomm's mobile operations, GE Vahanvati was one of their lawyers who got a favourable judgment from Telecom Disputes Settlement and Appellate Tribunal chairman Justice Wadhwa on this very point -- violation of the fifth proviso!
Interestingly, even Raja knows what he's done is illegal. So, instead of challenging the S Tel judgment in the Supreme Court, where his chances of victory are poor, he has rushed to Trai to ask it to change the policy and now put a cap on the number of service providers -- if you can't win on legal grounds, just change the policy!
Raja's big hope now depends on whether Trai chairman JS Sarma bails him out. But with the evidence so clear, what's the prime minister waiting for?
Image: A Raja