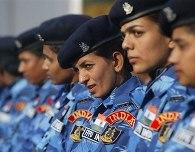 As India goes through an extraordinary demographic shift in an environment which is also seeing an extraordinary economic change, there are many interesting implications for the country and society and, of course, businesses and would-be-entrepreneurs, says Arvind Singhal.
One of the most important implications will be on account of a rapid increase of women in the workforce in the coming years, leading to an unprecedented economic and social empowerment for them and thereby a dramatic redefinition of their roles and influence.
India already has, after China, the largest number of women in the workforce. About 30-35 per cent of the estimated 480 million jobs are being performed by women, with a very large proportion actually in rural India.
However, till recently, most of these jobs were largely relating to physical, menial labour such as on farms, on construction sites and as domestic help, and in relatively low-wage manufacturing such as apparel manufacturing.
Most of these jobs, rather than helping in the empowerment or emancipation of women, added to their exploitation since they not only had to be a wife and mother and homemaker, but also a secondary wage earner having little or no control on utilisation of what they earned through their hard labour.
The silver lining has been the gradual transformation of the Indian economy to become a more service-led one. The IT and ITeS/BPO sector, perhaps, created the first wave of relatively higher paying, socially much more aspirational and respected career-oriented jobs for hundreds of thousands of women from the less privileged strata of society.
Modern retail, even though still very small in its overall size, too is doing the same for women in an even more influential way since the reach of many modern retailers is now into more than 300 cities in India (unlike IT/ITeS, whose influence may be limited to select 15-20 cities at best). Many other sectors are now poised to induct a very large number of women in career-oriented jobs.
These include aviation, travel and hospitality, financial services, including banking and insurance, grooming and personal care, healthcare and education, just to list a few. Indeed, of the estimated 90 million or more new jobs expected to be created in India in the next five years, almost 45 million are likely to be in services alone (with modern retail and healthcare set to generate between seven and 10 million).
Of these 45 million new service jobs, as many as 20 million could be taken up by women. Fortunately, the percentage of women enrolled for higher education has also risen to about 40 per cent of all enrolments and hence there will be no shortage of more educated, better skilled women in the workforce in the years to come.
The first, and obvious, impact of this increase in the number of women in white-collar jobs will be on the reallocation of roles. Increasingly, and especially in urban India, there will be very rapid increase in dual-income households.
Women will have lesser time (and perhaps, lesser inclination) to be homemakers, leading to the emergence of new needs such as ready-to-cook or ready-to-eat meals, availability of third parties who can take up routine housekeeping roles, enhanced requirement for household helps, nannies and baby-sitters, and for goods and service that can be home delivered once an order has been placed on the phone or through the Internet.
Modern retail is likely to also get a huge boost, especially where many categories of products can be bought under one roof, thereby saving time for working couples and their families.
Next, with larger number of women having much more financial freedom and (if I may add) more confidence, they will increasingly demand more products and services specifically created for them and directly marketed to them. These include appropriately-designed work-wear and accessories, financial services, grooming and well-being services, crèches as integral part of work places etc.
Almost certainly, more and more women will choose to marry late and have (fewer) children much later in life. This will not only have a very pronounced impact on birthrates and population growth rates in the future, but also on the dynamics within the family and on the behavioural patterns of society.
Demographers, sociologists, educationalists and businesses would do well to examine this phenomenon in greater depth and then prepare themselves to adapt to the far-reaching changes likely to be brought about by this silent revolution.