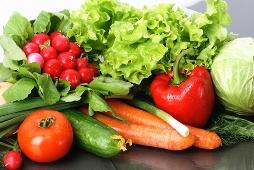 High food prices are bad enough. What can make things worse is the risk of them creating a mindset that leads to the adoption of wrong policies, writes Subir Roy.
Pulses getting dangerously close to Rs 100 per kilo, potatoes in West Bengal (a traditional exporter) crossing Rs 20 a kilo, make real the food price inflation that statisticians' numbers signal. Inflation in primary food articles is currently running at over 13 per cent.
Dun and Bradstreet forecasts that overall inflation will touch 6 per cent by the end of the current fiscal, fuelled by, among others, current high food prices and the impact of the drought. The 20 per cent deficit in the monsoon is slated to bring down kharif output by 15-20 per cent. The news couldn't get worse.
High food prices are bad enough. What can make things worse is the risk of them creating a mindset that leads to the adoption of wrong policies. Irrespective of what causes inflation to rise or, more importantly, raises inflationary expectations -- supply constraint (the present case) or demand-pull -- it quickly leads to a call for tightening liquidity.
And before you know it, we can be in a phase of hardening interest rates even before the current economic recovery has gained full momentum.
Absolutely the worst aspect of the current scenario is that there is little that the government can do in the short run except release more grain from the high buffer stocks. Imports enabled by trade liberalisation, often recommended as a panacea for many ills, currently offer little hope of relief.
Global food prices, which have been going up slowly since 2002, rose sharply from 2007. And though some correction has taken place in the last 12 months, according to the World Bank, food prices will not go back to where they were before the recent spurt -- that is, to 2004 levels -- till 2015.
The ultimate bad news is that fall in global grain prices will likely bypass rice, the staple for most Indians.
Hope for an early easing of domestic food prices now rests on a good rabi crop, aided by the moisture retained in the ground from the late monsoon rains which came too late and in too excessive a burst to lend a last minute helping hand to the standing kharif crop.
All such hope, however, has to be tempered by the growing unpredictability that has beset the weather along with the progress of global warming.
Real action can, however be taken in one area -- drought-proofing the economy. Across the country, in every village and panchayat, must be undertaken the task of excavating ponds and wells, digging new ones, strengthening bundhs to capture the runoff of the rains when they come so that they become the best insurance against inadequate rains again.
This reliance on minor irrigation is vital as storage levels in the major reservoirs have remained inadequate after poor monsoon replenishment. Expenditure under the rural employment guarantee scheme must be directed majorly to this task.
If the country wishes to save itself from the risk of serious food scarcity in the medium to long term, attention must shift to the unfinished reform agenda for agriculture.
As early as 2001, a galaxy of economic talent, assembled under the leadership of I G Patel as the prime minister's economic advisory council, had identified the following steps as the second phase of economic reforms:


Remove all curbs on agricultural commodity movements, making India one country and one market;
Repeal or drastically change the essential commodities act for it to be used only in case of war, civil strife or natural calamity;
Allow foreign, private, cooperative and panchayat investment in agricultural marketing, handling and storage;
Abolish levies on agricultural commodities; allow large private grain trading companies to come up and compete with FCI;
Allow big grain companies to directly buy from farmers;
Lower margin requirements for bank loans against agricultural stocks;
Introduce a warehouse receipt system;
Procure food at only the support price to prevent a crash in prices and to build a buffer stock for the public distribution system, issue tenders for deliveries at a specific time and place;
Abolish taxes on raw agricultural commodities and introduce an agricultural VAT;
Abolish the retention price scheme for urea and decontrol its marketing;
Most of this still remains the unfinished agenda. Either inaction or tokenism has ruled. What if no significant policy changes and investment take place even as the agricultural consequences of climate change-induced water scarcity is visited on us?
The contents of a study by the International Food Policy Research Institute, reported in this paper by Surinder Sud, paint a horrific picture. Prices of major cereals can go up by between 100-200 per cent by 2050 because of higher demand and a calamitous drop in crop yields, endangering the food security of 1.6 billion people in South Asia.
This can lead to a fall in cereal consumption by a fourth and calorific availability by nearly a seventh. If this is not an emergency calling for immediate action, what is?