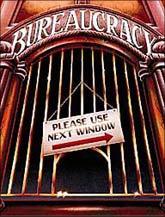 It is no secret that an average Indian citizen hardly ever receives polite service with a smile from any government department, writes S S Kumar. 
It has been gratifying to see the enormous response to my article on establishing accountability in India. It seems to have touched a chord in every reader's heart somewhere.
The ready responses -- some emotional, resulting more out of utter helplessness and frustration -- testify to the agony felt by everyone while dealing with government departments. My message to them is: never give up hope. With determination and will to change things, we can achieve that objective. The important thing is to have an undying 'Yes, I can' spirit.
Almost all countries have gone successfully past this stage in their evolution, like Singapore a few years back. But for any organisation to succeed, it must have:
Clear-cut short-term and long-term goals;
Credible means of measuring performance periodically;
Good set of processes that make it easier to achieve those goals; and
Some means of rewarding outstanding performance while punishing sub-standard performance.
It is no secret that an average Indian citizen hardly ever receives polite service with a smile from any government department.
First, the government must get out of those activities, which are better serviced by the private sector. We all know the acute arrogance and indifference we all faced when VSNL (Videsh Sanchar Nigam Ltd) was a monopoly. The same entity now deputes a service engineer within 30 minutes of making a complaint. Competition indeed does wonders!
Lesson number one, monopoly breeds acute indifference, arrogance and corruption. Privatise as far as possible; forget all the old socialistic rhetoric: that looks good only in textbooks or during elections.
Analyse
We must analyse as to why this grand decadent monolith called Indian babudom is not able to deliver results despite being in service for over 60 years, irrespective of the political party in power.
It has swallowed crores and crores of investment with nothing much to show by way of results. There is very little to show by way of creativity, urgency or a sense to excel, much less, a good ROI (return on investment).
It is a strange 'animal' and nobody has been able to tell with certainty if it is an octopus with eight legs or more, or something else. Nobody has been able to find a plan that can make it more productive.
The best solution is to appoint a top flight management consultant, study the working of each of the ministries, and ask the consultant to submit a detailed report that should be made public for a national debate.
This consultant can look at all the service-oriented ministries like human resource development, power, water, transport, telecommunications, tourism, agriculture, etc and recommend measures that will make them pleasant and corruption-free when interacting with people.
I prefer a foreign consultant because chances are they would be objective and free from biases. Plus, they have the benefit of having analysed similar situations elsewhere. For best results, the terms of reference and time frame must be clearly defined, upfront.
Training needs of government workforce
Let us face the truth.
The government workforce is largely unproductive -- with some exceptions here and there -- and the average honest taxpayer, including the private sector, has been virtually subsidising their salaries for long.
The appointed consultant should pinpoint the extent to which each ministry is overstaffed so that the government can re-deploy excess staff elsewhere. Excessive staffing is dangerous for any entity as the pathetic case of Air India proves. People should realise that the days of free business lunches are over.
This consulting group must also pinpoint the ways and means of making this large workforce more productive -- at least 10 times more productive -- within a defined time frame.
To begin with, they can publish a productivity metric of the government worker compared to his/her counterpart in the private sector for an identical job so that s/he knows where s/he stands and how much distance s/he has to travel to look acceptable to the masses.
A heavy responsibility thus rests on the shoulders of the HRD ministry to ensure that the above plan is implemented professionally and securely.
This consultant must identify the necessary professional training programmes for this workforce too.
It can also help the government implement smarter management processes while weeding out the unproductive time-wasting ones. Come to think of it, I wonder why these service-oriented ministries have not strived to get a minimum ISO-9002 assessment yet.
This can help because it focusses on identifying and implementing repeatable processes, on a sustained basis. The government can also encourage its younger staffers to do part-time MBA programmes and due weightage must be given to successful candidates while determining promotions.
Bring in outside techno-managerial expertise
It is also desirable that more and more reputed top level professionals from the industry be invited to join the government: like Nandan Nilekani, for instance. I am sure the government can tap more talent from the Tatas, the Levers, and the IBMs of this world.
Good leadership that the private sector offers must flow into the government culture. In fact, we can get better mileage by each state adopting the local IIM as its consultant for its various departments.
It is said that former Andhra Pradesh chief minister Chandrababu Naidu frequently consulted former Reserve Bank of India Governor C Rangarajan on financial matters, when the latter was posted as Governor of the state.
Taking corruption head-on
There is a dire need for the government to open up websites where the general public can expose anyone seeking bribe or other favours while protecting the identity of the whistle-blower.
The names of all such guilty people must be published or put on a website and if they are punished, say with dismissals from service, such punishments must also be highlighted in newspapers and websites to discourage others. The guilty ones must be adequately shamed.
Lastly, how do we deal with the cancer of crooked politicians, a group that is eating into the vitals of our society?
Firstly, political parties must muster up the courage to say 'NO' to those who want to contest elections but have a criminal record and a legislation to this effect must be passed immediately.
Secondly, those seeking re-election must submit a strategy note in writing to their constituency, at least 3 months ahead of elections, on how they propose to improve their constituency for the voters to decide on his elect-ability. If the fellow falters after getting elected, people must have the right to recall him. This will bring in some measure of accountability.
Reward good performance
The government, along with the media and the people, must set up an yearly award that recognises performance of a ministry through an open poll. Let there be competition amongst the ministries for excellence.
The media can also rate each of the ministries based on their performance as perceived by the users of their services and the maximum positive impact it has made on society at large.
Just to cite a simple example: Everyday thousands of people waste their time at post offices queuing up to buy stamps or mail letters through Speed Post or registered post. These functions can easily be done by an ATM type terminal with an in-built franking machine which either accepts Indian currency notes or a debit card.
Thus anyone strolling through a mall can easily post such letters at any time of the day or night and get a receipt. The same machine can also release packs of minimum 5 or 10 stamps of say, in Rs 5, Rs 10, or Rs 20 denominations.
This way life would be so much simpler for all of us. All it requires is a bit of creative thinking from the communications ministry. I hope they are listening. Any Indian Institute of Technology student can do this project within weeks. This can make a sea of difference to the average man's life. Creativity has no limits and is bound by the opportunity we provide to the individual and our receptivity.
Bottom line
Indians spread across the globe are the greatest source of new and creative ideas. It took just one Sam Pitroda with his smarter C-DOT design to make all the elephantine ITIs look like amateurs.
I am sure there are several others who have many more and better ideas. It is now for them to open up and make constructive suggestions and follow through till such time the government accepts them and the set goals are achieved.
* The views expressed here are that of the author alone.