There are opportunities to repeat the success of NTP '99 with 3G and Broadband Wireless Access, says Shyam Ponappa.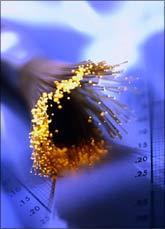 Let's take stock of the Empowered Group of Ministers' reported decisions on spectrum auctions for 3G and Broadband Wireless Access (BWA, aka WiMAX), and see what remains to be done.
To recap briefly:
There will be four bidders for spectrum designated for 3G, making for five operators per circle including MTNL or BSNL.
There will be three bidders for spectrum designated for BWA, making for four operators per circle including BSNL/MTNL.
The reserve price for a pan-India 3G license will be Rs 3,500 crore for 5 MHz (about $700 million).
The reserve price for a pan-India BWA license will be Rs 1,750 crore for 10 MHz (about $350 million).
Pre-bid conferences will be held in the next few weeks, leading to auctions in the next three months.
Assessment
1. There is one sound aspect to the decisions, while other aspects seem less so. The good one is limiting the operators to five per circle for 3G, and four for BWA. This signals an excellent, forward-looking approach aligned with best practices. A limited number of operators can have contiguous bands of spectrum. This will provide the freedom and incentive to build networks and offer services aggressively.
2. As demand for spectrum exceeds supply, serious bidders may be excluded. The EGoM could remedy this and simultaneously address another problem, the issue of unused spectrum, through establishing policies for resale. Unused spectrum is akin to speculative property investments without development waiting for asset prices to rise before resale, or locked granaries when food supplies are low. As with land at favorable prices for setting up industries, access with development conditions maintained by the actual rule of law with real-time monitoring-- no back-door deals, after-the-fact regularisation as with CDMA, or predatory or duplicitous behavior-- will probably result in the greatest collective benefits.
3. The EGoM should also explore spectrum-sharing, i.e., non-exclusive spectrum use on common carrier principles. A technically and commercially informed effort for shared usage could lead to optimised use of available spectrum. For this reason, it is important that consultations include companies like Ericsson, Nokia, Motorola and Qualcomm, and Internet service providers. It is also critical that the government's advisors include experienced Radio Frequency Engineers (RF engineers) who understand the capacity and limitations of radio waves, as well as IT and regulatory experts including the TRAI.  These considerations are critical for informed decisions, and consultations should not be restricted to economic, financial, legal/regulatory, tax and accounting issues.  Because of the potential conflicts of interest, it is advisable that technical expertise should be from outside/or in addition to the DoT/BSNL/MTNL.
4. A third area for consideration is technology neutrality: unrestricted use for services delivered (within amended regulations). In other words, any communications service for voice, data or multimedia to be allowed on any spectrum band, with any equipment (2G, 3G…), using any technology.
Removing technology restrictions will permit unconstrained service delivery, resulting in optimal spectrum usage. Currently, e.g., BWA can be used only for data transmission; 3G spectrum is meant for 3G equipment.
In fact, different technologies can use the same frequencies. Radio waves can be propagated farther with less power at lower frequencies, resulting in lower costs.
One estimate is that 3G at 900 Mcent lower cost than in the 2.1 GHz band.* However, there is also the issue of harmonisation: aligning with the way technology evolves globally, so that volumes and experience yield lower costs. Service providers should be able to choose spectrum use depending on markets, technology (present and future), regulation, and commercial logic.
Instead of self-imposed restrictions on technology, our policies should seek to optimise usage of spectrum and technology for societal benefits through a network delivering voice, data and video.
The present restrictions undermine project economics especially in sparsely-populated areas, whereas an ability to offer all feasible services is both reasonable and commercially compelling, as a basket or bouquet of services offers more to users, and service providers benefit from the efficiencies. 
Conclusions
There are two sets of issues that deserve the EGoM's consideration:
1. Technology issues, and
2. Pricing and regulatory issues.
Technology and restrictions
a) Voice over Internet Protocol: Enabling VoIP in line with international practices will benefit users, but will raise issues of protecting BSNL/MTNL's revenues. This needs constructive resolution; however, it should not be at the cost of the public interest in prohibiting VoIP [while beyond the scope of this article, I think that with the right attitudes, leadership, strategies, and alliances, BSNL and MTNL could be effective service providers].
b) Permit any service/equipment with any frequency and technology, in line with amended regulations. Thereby 2G, 3G and BWA (and later, LTE) could be on any frequency.
c) TRAI can set appropriate price ceilings, factoring in the lower bids.
d) Set annual spectrum charges with incentives, e.g., reduced revenue share for service delivery on a real-time measure, graded higher for rural areas.
When I first suggested revenue sharing for telecommunications franchises in 1998 to replace license fees from auctions, many dismissed it as unrealistic.
However, after NTP '99 came through and after a reduction in revenue share percentages, there was an incredible boom in telecommunications services. Simultaneously, the government's revenue share greatly exceeded expectations. The EGoM can recreate this success with wireless broadband.
* 'Prospects for UMTS900: status review and outlook', Catherine Viola: (http://www.analysysmason.com/Research/Content/Reports/RDTN0-Prospects-for-UMTS900-Apr2009/)