Will the secondary school system be able to produce teachers competent to carry out and monitor the new assessment system? asks A K Bhattacharya.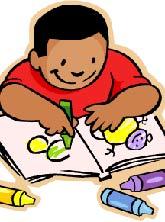 Human Resources Development Minister Kapil Sibal has established that one does not have to wait for long before initiating change within the government system.
What's more, he has shown that it is possible to meet a pre-determined target date for initiating that change. In about 100 days of the formation of the new government, Mr Sibal has fulfilled one of the major promises he had made soon after taking charge of the human resources development ministry.
That promise was to reduce exam-related stress for schoolchildren by abolishing secondary-level examinations (at the end of Class X) conducted by the Central Board of Secondary Education.
It has now been decided that from the coming academic year, students in senior secondary schools will have the option of not taking the Class X board examinations and instead may go in for assessment through a grade system.
Many state education boards may also fall in line as was evident from the views expressed by representatives of several of these state regulatory bodies at the meeting where Mr Sibal put forward this proposal for discussion.
In other words, many states in India will go without the Class X board examinations, conducted by either the CBSE or the individual state education boards.
Students in general are elated. Many parents are rejoicing over the end of what they describe as the 'stress raj' in the Indian secondary education system. School teachers are still to figure out what the change means for them.
Educationists are thrilled that at last the secondary education system in India has begun paying the required attention to the need for overall multi-faceted development of a child, instead of merely focussing on his academic achievements through an annual examination.
Yet, rejoicing over Mr Sibal's achievement may be premature. A grade-based system of round-the-year assessment of students on a variety of academic and non-academic parameters is certainly superior to a year-end examination to test the students' skills in just a matter of three hours.
However, any change can make the desired impact only when the change comes along with necessary adjustments in the prevailing academic infrastructure and environment.
The CBSE system of evaluating a student based on his year-end examination may have many flaws. However, it has one major advantage.
The system has almost perfected the technique of screening the students from an academic perspective. Once a student gets through that system, his academic credentials are in place to be tapped by institutions of higher education.
From the educationist's point of view, it is an incomplete system because it does not pay much attention to the student's long-term developmental goals or potential.
The top 5 per cent of students emerging from the CBSE examination system are thus ready to be picked up by the best global institutions of higher learning.
In any case, the students who make the grade in the current system are competent enough on their own to take care of their overall developmental needs.
What one needs to note, therefore, is that in one stroke Mr Sibal has done away with that time-tested system.
The danger is that he has not yet put in place a functioning alternative system of overall round-the-year assessment of these students. Without an effective grade-based assessment system in place, there is every possibility of India's secondary education system losing the world it had created for itself, but without creating a new world that should replace it.
The chances that such a tragedy might strike India's secondary education system are real. For an effective grade-based assessment system, the evaluation mechanism has to be more decentralised.
The assessment will have to be done largely in consultation with schools where the students are enrolled. We all know the general quality and competence levels of teachers in secondary schools.
The grade-based assessment system is much more complex and difficult to implement given the various weightings that have to be attached to different academic and non-academic parameters.
The big question Mr Sibal will have to answer is whether the secondary school system has the capacity to produce those teachers who will be competent to carry out and monitor the new assessment system.
If the new system has to work, there is an urgent need for developing a teaching faculty that is capable of handling the new workload.
Otherwise, as Matthew Arnold had lamented in a different context, Mr Sibal may find that his existing system will be dead and the new one will remain powerless to be born.