Not all state governments have been kind to the global seed giant Monsanto. And cotton farmers have been less than grateful for the genetically modified technology that is said to have changed their fortunes dramatically, writes Latha Jishnu.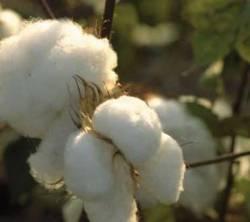 Monsanto is back in the courts on the issue of royalty or trait fees it charges for its genetically modified Bt cotton.
Not all state governments have been kind to the global seed giant Monsanto. And cotton farmers have been less than grateful for the genetically modified technology that is said to have changed their fortunes dramatically.
Since it launched its genetically modified Bt cotton in 2002, the company has been fighting a number of state governments over the prices it charges for its Bt cotton brands, Bollgard and Bollgard II, the first a single-gene technology that heralded the entry of GM crops in the country and latter a two-protein technology introduced in 2006.
The most troublesome has been Andhra Pradesh which, in 2006, was the first to challenge in the Monopolies and Restrictive Trade Practices Commission the high price that Monsanto was charging for its Bt cotton seeds.
At that time, Bollgard was selling at Rs 1,800 for a packet of 425 gm (plus 125 gm of refugia), a price that the state government described as exorbitant and unjustified after a leading farmers' association protested against the jacked-up prices.
The high price was on account of the royalty or trait fee -- so called because of the protein trait in the GM cotton -- that accounted for as much as two-thirds of the cost at Rs 1,200 per packet.
Much to the shock of Monsanto and its Indian arms, the nearly moribund MRTPC came to life and declared that the price was indeed, too high and asked the company's India distributors to keep the prices on par with those prevailing in China.
Bollgard brands are marketed by Mahyco Monsanto Biotech (India) Limited, a 50:50 partnership between the US multinational's wholly-owned India arm, Monsanto Holdings Private Limited, and the Jalna-based Mahyco, a seed company in which Monsanto also holds 26 per cent equity.
Now that may seem like too much detail here but it is important to understand how the technology part is handled by the biotech behemoth.
MMB promptly challenged this decision in the Supreme Court contending that MRTPC had no jurisdiction on prices but only in preventing unfair trade practices.
But by then, the AP's commissioner of agriculture had brought down prices dramatically in stages to Rs 750 per packet -- thereby reducing the trait fee to Rs 150.
It is an open secret that Indian partners of Monsanto companies were behind the campaign to get trait fees reduced because it was reducing their margins.
Their gripe was that they were also paying an upfront royalty fee of Rs 50 lakhs (Rs 5 million) each for the Bt technology as part of their licensing contract.
MMB did not get much comfort from the Supreme Court -- not on the agriculture commissioner's order, or on the MRTPC's directive.
The court did, however, say that the company could approach it if the costs were not covered. Following Andhra Pradesh's success in getting prices slashed, several other governments followed suit, using the Essential Commodities Act to fix rates at a much lower rate.
Gujarat, Madhya Pradesh, Karnataka and Maharashtra did manage to bring down the price of Bollgard seeds but were challenged by MMB. It managed to win against Madhya Pradesh because the government had failed to enact a law that would have enabled it to fix prices.
Now the prices of the two brands have come down further and in 2009 kharif, the prices ranged between Rs 650 and Rs 750 for Bollgard and Rs 750-925 per packet for Bollgard II. And how much of this goes towards trait fees?

Monsanto is not telling. A company spokesman says that under its contractual obligations, it cannot share "competitive information such as royalty fees". But quoting from a report of the International Cotton Advisory Council Report 2009, it claims the technology fee charged in India is the lowest in the world.
That claim needs to be validated. According to seed industry sources, the trait fee charged in the southern states -- the governments of Punjab, Rajasthan and Haryana allowed higher rates -- is close to Rs 100 for Bollgard and around Rs 180 for Bollgard II.
But with companies now clamouring for an increase in seed prices, this could change in coming days. MMB has, therefore, moved swiftly to pre-empt the Andhra government from doing a replay of 2006.
Last week, it filed an appeal in the AP high court asking it to restrain the state government from determining or interfering with the trait value it charges.
That was clearly a pre-emptive measure since there has been talk that the government intends to ensure higher margins for seed companies by bring down trait fees further.
MMB contends that its licence agreement with seed companies is a private one and that the government has no role in regulating the royalty. MMB is bolstering its argument with a new weapon -- a patent that it holds in India for its Bt technology.
The patent, granted in 2008, will run till 2019. Will this have any bearing on the case? What is certain is that the court's response will have significant consequences for the Indian farmer and Indian agriculture in general.