Luxury in India may not have gone 'mass market' as in China, but it has taken some very firm strides, writes Bhupesh Bhandari.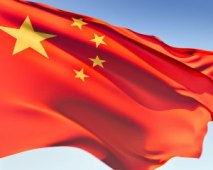 The trick is, an Indian diplomat told me over drinks, to knock one zero off. We were a group of Indian journalists in Beijing.
There was a talkfest on how to improve relations between India and China, and what role the media can play. Mission accomplished, there was shopping on the agenda. We were promised a trip to a popular shopping mall in downtown Beijing.
This is where the diplomat decided to educate us.
"If the shopkeeper asks for 100 yuan, you start your negotiations with 10 yuan. He might curse you and ask your country, but don't let that deter you." He spoke out of gainful experience.
The market was an eye-opener. Every luxury apparel brand in the world was available in the crowded market place. And yes, the prices were all negotiable.
"Shop with confidence," boards all over the place exhorted buyers. It was almost as if luxury was being sold by weight. An hour was enough to make the mind boggle.
Luxury in India is a different ballgame. It may not have gone 'mass market' as in China, but it has taken some very firm strides. Porsche Design of Germany recently opened its first store in New Delhi.
It tracks ten luxury brands like Louis Vuitton, Mont Blanc, Prada, Ferragamo and Dunhill; if eight of these have set up shop in a city, it goes to that city too.
The fact that it has come to Delhi means most of those brands are already here. It could look at a second store in the city and possibly one in Bangalore.
A Dubai company earlier had the Porsche Design franchise for India. But it has now tied up with the Bird Group, which is into air travel and is a distributor for BMW.
It thus has a ready list of high net- worth individuals who can be interested in Porsche Design merchandise and companies which could consider Porsche Design pens, for instance, for gifts. Of course, its store in Delhi measures just 44 square metre, thanks to high real estate costs.
This makes it probably the smallest Porsche Design showroom anywhere in the world. Of course, it also means that sale per square metre in India could be higher than any other place!
The Porsche Design example drives home several points. One, the luxury market has crossed the inflexion point. What was a trickle has now turned into a stream.
Two, high real estate costs, and the non-availability of high-street locations, will ensure that these will not be expansive showrooms. Small is the prescribed format.
Three, Indians have begun to shop at home for luxury. Earlier, this was something reserved for overseas visits. That mental barrier no longer exists.
Four, these brands will search for local partners who understand the brands and can get customers.
Existing rules stipulate that foreign brands cannot own more than 51 per cent in an Indian subsidiary. The choice of the right partner thus is of critical importance.
Hermes of France, for instance, has formed a 51:49 venture with Neelam Khanna (she is the wife of PRS Oberoi's grandson Ashok Khanna) called Hermes India.
There are various estimates of the luxury market in India. It is now agreed that it could be worth Euro2 billion. (China is Euro6 billion, Japan Euro19 billion and the United States Euro33 billion). But most brands will tell you the numbers do not matter.
Just the queue of Indians in their showrooms in Dubai and Hong Kong is good enough reason for them to come here.
The size of the high net-worth population in India is large.
The third annual Asia-Pacific Wealth Report published by Merrill Lynch Wealth Management and Capgemini had estimated that there were 123,000 millionaires (in dollars) in India at the end of 2007, up 22.7 per cent from a year ago.
It had predicted that the high net worth wealth in China and India will increase by more than $4 trillion over the next 10 years.
According to the 2008 edition of the report, the average net worth of Indian millionaires was $3.6 million, higher than $3.4 million for the Asia Pacific region but lower than the global average of $4 million.
Much of this wealth has been contributed by the stock markets. And with markets on the upswing one more time, the number will certainly see more additions in the days to come.
Of course, most luxury brands insist that high import duties have dampened the market, which has hurt employment and skill development in luxury marketing.
Still, prices in India are closer to those in Europe, where most of these brands are housed, than China. For most brands, prices in India are not more than 4 to 10 per cent higher than in Europe.
But this could be strategic pricing. In other words, prices could go up once the brands are well established. Shatrujit Singh of Louis Vuitton says that Indians had patronised the western luxury brands before Independence, especially after they were hit hard by the Great Depression.
Those days could return if India can recreate the world of refinement by restoring its old architecture, improving its infrastructure etc.
That might be wishful thinking.
Still, things aren't too bad for Singh. Louis Vuitton, for the record, opened its fifth store in the country last year. Singh claims absolute leadership in the luxury market! Could you ask for a bigger sign of change?