India can do more with the US in dealing with the consequences of climate change than the real high emitter, China, writes K Subrahmanyam.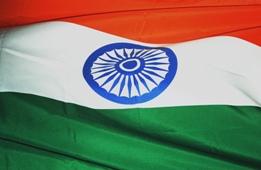 It is more important for India to focus on starting a clean energy initiative with the US, than to find common ground with the biggest GHG emitter, China.
India and China seemed to be on the same side at the Copenhagen Climate Summit, while the United States had to gatecrash to join hands.
However, India can do more with the US in dealing with the consequences of climate change than the real high emitter, China.
As China industrialises rapidly it is also producing GHG at a faster pace than any other country, including the US. China and India argue justifiably that they cannot be expected to cap their GHG emissions and reduce the pace of their industrialisation at the cost of expanding domestic employment opportunities and lifting their populations out of poverty.
They demand that developed countries should cut down their conspicuous consumption and moderate their luxurious standard of living to cut down their emissions of GHG. This is what the Kyoto Protocol was all about.
There have been attempts by many developed countries to renege on their Kyoto commitments, since they feel they cannot fulfill those commitments without cutting down the standard of living of their populations which, most of them as democratic countries are unwilling to do.
There is nothing surprising about it, at least for Indians who are unable to get their democratic government cut back popular but economically non-viable subsidies at home. Most of the non-democratic nations may not appreciate the problem faced by democracies.
The industrialised countries tried at Copenhagen to bring down their Kyoto commitments on emission reduction. While they have been thwarted in their attempt by the Copenhagen accord and their commitments have been kept alive for further negotiation at the next Mexico global summit, it is reasonable to envisage, irrespective of the commitments they make on GHG, that the developed countries as well as major developing countries will implement only such cuts which improved technology make possible.
Even if an international regime is negotiated and a dispute settlement mechanism is agreed to, the cuts will largely depend on advances in new clean energy generation and conservation technologies, enhancing efficiency in energy use and storage of energy.
Speaking at Copenhagen on 18th December, US President Barrack Obama said, "These mitigation actions are ambitious, and we are taking them not simply to meet global responsibilities. We are convinced, as some of you may be convinced, that changing the way we produce and use energy is essential to America's economic future -- that it will create millions of new jobs, power new industries, keep us competitive, and spark new innovation.
"We're convinced, for our own self-interest, that the way we use energy, changing it to a more efficient fashion, is essential to our national security, because it helps to reduce our dependence on foreign oil, and helps us deal with some of the dangers posed by climate change."
Irrespective of what happens in Mexico, the US and most other major industrialised countries are going to invest heavily in green energy R&D and bring about an industrial revolution.
It would not only help in reducing GHG emissions but in turn is likely to result in change in lifestyle involving energy-efficient products from light bulbs to electric cars and even in food habits.
It will be in the interest of large GHG emitters in both developed and developing world and the rest of the world if this inescapable industrial revolution can be expedited and accelerated.
Before he was elected US President, Mr Obama wrote to Prime Minister Manmohan Singh on 23 September 2008, "We also should be working hand-in-hand to tap into the creativity and dynamism of our entrepreneurs, engineers and scientists to promote development of alternative sources of clean energy. Imagine our two democracies in action: Indian laboratories and industry collaborating with American laboratories and industry to discover innovative solutions to today's energy problems. That is the kind of new partnership I would like to build with India as President."
Indo-US cooperation in R&D and subsequently in manufacture of products is bound to result in major cost reductions. It would appear that the two leaders, Manmohan Singh and Barrack Obama, have a common vision on cooperation between the two countries. 
The joint statement of 24 November 2009 said, "Recognising the need to create the clean energy economy of the 21st century, prime minister Singh and president Obama agreed to launch a clean energy and climate change initiative.
The goal of the initiative would be to improve the lives of the people of both countries by developing and improving access to technologies that make our energy cleaner, affordable and more efficient.
The initiative will include cooperation in wind and solar energy, second generation bio-fuels, unconventional gas, energy efficiency and clean coal technologies including carbon capture and storage.
The success of this initiative is expected to enhance the ability of India and US to provide new economic opportunities for their people and create new clean energy jobs."
Today the US is under challenge from China. It is expected that the US will lose its position as the number one economy in terms of GDP to China in the next two decades.
The US has a vital stake in sustaining its pre-eminence as a technological and economic power and Obama has strong views on the subject. He said on the campaign trail in 2008, "Having China as our banker isn't good for our economy, it isn't good for our global leadership, and it isn't good for our national security. History teaches us that for a nation to remain a pre-eminent military power, it must remain a pre-eminent economic power."
Launching a new revolution in green energy technology, even as China continues to be the foremost emitter of GHG, is in the US interest. Let us not forget that China's rise to its present position was made possible by the US and other industrial powers making huge investments in China.
This is what made China 'the factory of the world' for consumer products. If India and the US can work together in green energy technology development, the proposed joint Indo-US clean energy and climate change initiative can do to India what US investments and joint ventures did to China in the 1980s and 1990s.
To deal effectively with climate change and GHG emission, India should concentrate attention on getting the clean energy and climate change initiative with the US started as early as possible.
This is more important for India than finding common ground with the biggest GHG emitter, China.
Now that Copenhagen is behind us, the prime minister should move on the initiative. This is the opportunity of a century for our industry. Such cooperation can trigger an industrial revolution.