Why strategic initiatives should be taken based more on a vision and entrepreneurial "gut-based" decision process in India, writes Arvind Singhal.
At the start of the current Fifa World Cup, a leading investment bank had come out with a quantitative guide to the World Cup 2010 wherein, using a sophisticated quant model, England was the predicted winner, followed by Spain and the Netherlands.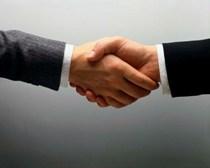 While England has already made an inglorious exit, fate of the other two shall be known in the coming days. Of course, this effort should be appreciated more as a light hearted application of otherwise rigorous mathematical and analytical tools used more to provide real world decisions support.
However, this again brings up the debate between using "intuition and street smart sense" and "data based analytics" for taking strategic and operational decisions and what may be more appropriate for Indian entrepreneurs and managers at present and in near future.
India has a very diverse set of hitherto very successful businesses straddling the extremes of promoters' intuition based decision taking styles (e.g. Future Group, Alok Industries, SKNL and Bharti among others) to rigorous research and analysis based decision taking (e.g. HUL, Aditya Birla Group, and Shoppers Stop among others).
Then there are some in betweens which start with a very strong entrepreneurial vision, which is then refined by appropriate analysis (e.g. Reliance Industries, Godrej, Hero, and even some MNCs like LG and PepsiCo).
However, India in the coming decade will probably deliver more premium to a combination of intuitive plus analytical decision taking entrepreneurial styles and organisational culture than those that may operate on one end of the spectrum or the other. There are several factors to support this hypothesis.
To start with, India's growth trajectory in the coming years is going to be fundamentally very different from what it has been even in the last decade.
The impact of a compound average growth rate of 8 per cent or more will be much more pronounced on an economy which is now almost $1,400 billion compared to less than $500 billion in 2000, creating new multi billion dollar industries and new billion  and multi billion dollar business opportunities.
Many will emerge in hitherto relatively uncharted territories such as education, health care, food and agriculture, retail, energy, transportation, defence, and construction to list a few.
The Indian demographic profile is very different already, and that it will further change is known to all marketers.
The Indian consumer behaviour and lifestyle are also undergoing rapid and sometimes fundamental change is also known to most marketers.
What is less clear is how the consumers will take purchase decisions in the coming years, and what price/premium or discount they will be willing to offer to different categories of consumer products and services.
Current qualitative and quantitative consumer and market research techniques are likely to fall woefully short in giving any reliable insight into the consumers' minds as they may be even two three years down the road.
And finally, India will see an unprecedented wave of entrepreneurial activity to add to an unprecedented quantum of competition from global players who will give even more attention to the Indian market as the Indian economy reaches a scale and composition comparable in absolute numbers to leading developed economies (even if India has decades to go before the economic indicators on per capita basis become comparable to developed countries).
Many of these entrepreneurs and some of the global competitors will have total irreverence for history and disdain for "reputation, best practices and experience" of the current market leaders and will try to change the game through sheer audacity if the market opportunity is perceived to be large enough.
This has already been seen across many sectors, such as telecom and aviation, in the last 10 years. The same is expected to happen very shortly in sectors such as the retail, with some of the Indian and international giants ready to slug it out (though a real game changer would be the entry of someone successfully launching ultra deep discount retail formats), and health care (again, with the likely entry of some more entrepreneurs with McDonald's equivalent of health care delivery models).
The message, therefore, is that under such a unique business environment in India, strategic initiatives should be taken based more on a vision and entrepreneurial "gut based" decision process, while some day to day, more tactical interventions may be based more on data based analytics, but even there, street smartness should finally prevail.