Getting into audience measurement is not the govt's job, no matter how badly the private sector is doing it, writes Vanita Kohli-Khandekar.
The story of media regulation is India would be funny if it was not so pathetic. Eighteen years after private television took off in India, the state is debating whether it should spend taxpayers' money on audience measurement.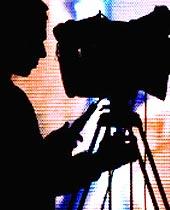 Reasons: the sampling is poor and rural areas are not being covered by TAM, the firm that generates the ratings that form the currency for buying and selling of advertising time. As a result, Doordarshan is not doing well.
 
This argument has several holes, the biggest one being that sampling is a function of cost.
If the industry was willing to pay more, then TAM, which was appointed by a joint industry body of advertisers, media owners, buyers et al, would have had a bigger sample.
TAM currently has the world's largest TV audience sample with 35,000 respondents in a market with 134-million TV sets.
 
If the government really wants to ensure good sampling of TV audiences, then the best way to do that would be to incentivise competition in the business of audience measurement.
The fact is that aMap, a rival firm, hasn't made a dent in the market because marketers, broadcasters and buyers are not willing to pay the price for a robust sample.
 
That, however, is besides the point. It is an industry issue and if the industry is fine with an inadequate sample, then it is their problem.
As for DD, unlike private broadcasters, it gets mandatory sports feeds, mandatory placement on the prime band on cable and over Rs 1,000 crore (Rs 10 billion) of taxpayers' money as subsidies every year.
If it still can't make money, then maybe it is time to get in a private partner or let DD become completely autonomous a la BBC.
 
This is not about good or bad regulation. Every regulation tends to raise someone's hackles. So, that is fine.
It is about a consistent lack of vision and a sense of priorities. Irrespective of whose government is in power, media policy in India vacillates madly between the state's desire to control on the one hand and its appalling neglect of key issues on the other. There is no sense of the big picture, forget grappling with it.
 
For years, when there was need for parity in FDI across various modes of TV distribution - IPTV, DTH and cable - disparities continued and created structural flaws. A perfectly good Communications Convergence Bill was junked to come up with a half-baked Broadcast Bill that has still not seen the light of day.
 
Radio operators have been crying hoarse about increasing FDI in radio, allowing news and the ownership of more than one station in a city. But the government continues to protect All India Radio, which, like DD, is propped up by taxpayers' money.
Some of the most sensible consultation papers from the broadcast regulator, Trai, are either ignored or watered down. Either there is too much micromanagement, for instance, by regulating TV channel prices or there is none.
 
About 50 years after the first of several committees recommended it, the film business got industry status.
Even now, its biggest problem, the one that could sort out several others - an entertainment tax that varies from 15 per cent to 60 per cent across states - has not been tackled. Instead, some strange amendments to the Copyright Act are being considered.
 
Then there are some issues that are simply not touched - like the paid news scandal or politicians owning cable operations or news channels.
 
Many decades ago, the government decided that it would get into the hotel business. It soon became apparent that it did not have the skill or mindset needed to run a hotel.
The result is the sad debris of Juhu Centaur in Mumbai among several other properties.
Getting into audience measurement is the equivalent of trying to run a hotel or an airline - it is not the government's job to do it, no matter how badly the private sector is doing it.
 
The issue, however, is not just about audience measurement. The question the minster for information and broadcasting and her team need to ask is, how can they facilitate the growth of this sector - not how can they regulate it.