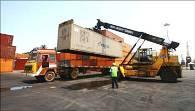 The latest gross domestic product (GDP) numbers are reassuring, at first glance. But is it really so? Devangshu Datta explains.
The GDP grew 8.6 per cent in the fourth quarter of 2009-10 (Q4FY10), with manufacturing and mining playing stellar roles.
The full-year 2009-10 growth was 7.4 per cent, about 20 basis points better than initial estimates.
Remarkably, industry outpaced services. To nobody's surprise, agricultural growth was flat. Matters on that front are expected to improve, since the 2010 monsoon is forecast as normal.
In fact, agriculture could see a base effect and jump year-on-year (y-o-y) in 2010-11. The exports front is gloomy. About 50 per cent of global GDP (the US, euro zone and Japan) will register only marginal growth in 2010. Since government expenditure is also likely to slow down in 2010-11, private consumption must pick up.
The 3G auctions give the government a little more room for manoeuvre since, at Rs 67,000 crore (Rs 670 billion), baseline expectations of Rs 35,000 crore (Rs 350 billion) were handsomely exceeded. Also, the government is hoping for another Rs 30,000 crore (Rs 300 billion) to come in from the wireless broadband auctions.
When it comes to private consumption, auto sales is a large component. Indeed, April and May sales figures suggest this could be a great year for the industry, since there's been double-digit unit sales growth (y-o-y) in both months.
The only bigger ticket item - housing - remains soft. Housing finance majors are all hoping for substantial growth in the current year. Despite upwards pressure on interest rates, the noises from housing finance have been positive.
Higher auto sales and housing loans notwithstanding, experts think private consumption may not live up to expectations.
The effects of the Sixth Pay Commission's largesse have worked its way through the system and there may be a slowdown. Indeed, private consumption growth dropped to only 2.6 per cent in Q4 FY10.
Private consumption trends are commonly tracked via such indicators as (apart from car sales and housing loans) hotel occupancy rates, retail volumes, etc. Hotels are reportedly struggling, with the hospitality sector badly hit by corporate cutbacks on travel budgets in the last two years.
Organised retail holds just about 10-15 per cent of the retail market share in India and is very difficult to understand. Moreover, crucial FDI restrictions remain and the valuation of current players will alter with any changes there.
This leaves a picture painted in more shades of grey than the aggregated GDP growth numbers lead one to believe. Auto stocks and ancillaries are likely to beat earlier expectations and housing finance may live up to (reduced) expectations.
Great results from retail and from hospitality are doubtful. In cyclical terms, auto stocks could continue to do well. Housing finance is very highly-valued, with price-to-earning ratios well above the index average. Hotels could be a contrarian and risky bet.
The author is a technical and equity analyst.