In six years, they've lost Rs 156,000 crore to subsidies
Government spinmeisters will have you believe that while no decision on freeing up oil prices could be taken on Monday due to a lack of quorum of critical ministers, things will work out at the next meeting of the Empowered Group of Ministers.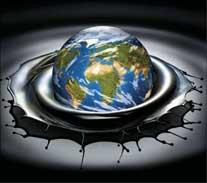 This is so much pie in the sky. If Cabinet ministers like Mamata Banerjee indicated their opposition to the proposed hike by not being there, there is no reason why they'll be there the next time around, more so since Ms Banerjee is now more powerful after the West Bengal municipal elections.
In any case, UPA chief Sonia Gandhi has pretty much sealed the fate of the Kirit Parikh report, which was to be the focus of the discussions, by saying the government should not mull a cut in subsidised kerosene sold through the public distribution system - a 20 per cent cut in such supplies was a critical recommendation of the Parikh committee.
So, it's safe to assume the government has pretty much blown the big chance it had to reform the oil sector. How serious this is can be seen from the Parikh simulations which show that, in another decade, you can say goodbye to the oil sector PSUs.
In the six-year period from 2003-04 to 2008-09, the total under-recoveries in the sector were a whopping Rs 299,000 crore (Rs 2,990 billion) , of which Rs 157,000 crore (Rs 1,570 billion) was paid by the oil PSUs. For the year 2021 alone, according to the Parikh projections, the under-recoveries are expected to be of the same order of Rs 157,000 crore (how much oil PSUs will pay of this depends on government policy).
And that's assuming oil prices are at $80 a barrel, if they increase to even $100, the under-recoveries for that year will rise to Rs 279,000 crore. There's no point looking at them for oil prices beyond $100 since in that case even the strong-hearted will go faint.
Such losses are obviously critical since oil PSUs' closing down, or not being able to invest as a result of the losses, will mean their ability to supply future needs will be severely curtailed - after all, which investor and which banker will invest in a company whose bottom line is in serious trouble and is at the mercy of government policy.
But what really takes the cake is that the logic used for not raising prices goes way beyond the usual rhetoric of protecting the poor. Raising petrol prices to ensure there are no subsidies (at $80 a barrel) will increase costs for two-wheeler owners by Rs 50 per month on average across the country - surely this is not an unfair burden.
While kerosene touches Ms Gandhi's heart so dearly, Parikh points out that just 1.3 per cent of rural households use kerosene for cooking - if it is being used for lighting primarily, then this should reduce over time since the government is also subsidising rural electrification for the poor through another programme.
In any case, since rural incomes have risen 60 per cent after kerosene prices were last raised in 2002, a 60 per cent hike in prices is neutral. Similarly, domestic LPG prices can be raised by the hike in urban per capita incomes - even if you keep prices to 2003-04 levels (when the LPG subsidy was a huge Rs 5,523 crore), this still justifies a price hike of over Rs 200 per cylinder.
Parikh makes similarly rational arguments for reducing diesel subsidies - higher prices will encourage a shift to railways which is more energy-efficient, for instance. Whether the government wants to listen, however, is a critical question. There should be, after all, even limits to populism.