The position of director is more than the sinecure that all too many retired executives seek out because of the fees, the perks, and the opportunity to feel important, says T N Ninan.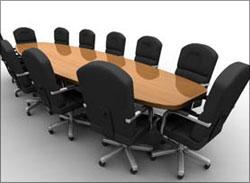 At a dinner in one of South Mumbai's luxury hotels, two weeks ago, everyone around the table was full of sympathy for Keshub Mahindra.
Those present, well-known figures from the corporate, financial and legal worlds, trotted out a series of arguments: He is in his 80s, and has been such a fine business figure. He has stood for principle all his life, and turned down a Padma Bhushan because Bhopal hung over his head.
He was only the non-executive chairman of Union Carbide India; all he got was Rs 250 as sitting fees; how did he know all the technical stuff about risks and safety issues? You know what it was like in those days, an international company wanted a respected local figure to be chairman, and Mr Mahindra was just obliging Carbide... .
There is a counter-view, of course. What was he doing as chairman of the board, if he didn't know what was going on in the company? Surely, safety is a vital issue in a chemical plant, and the safety warnings about the Bhopal plant must have reached the board; if not, the board was clearly negligent about its responsibility to shareholders as well as to staff and the general public.
And if the warnings had reached the board, which then did nothing, surely that was something worse than negligence. To be sure, a non-executive director does not have the direct responsibility that an executive director has (a distinction that exists when it comes to bounced cheques), but does he have no responsibility at all?
Deepak Parekh, frank as ever, has batted for South Mumbai, by stating that no one will want to be a non-executive director if he is going to be held responsible for design flaws in a plant, and that he himself was under pressure from his family to get off various boards, if the price could be going to jail.
It is also obvious that Mr Mahindra's real mistake was to accompany Warren Anderson to Bhopal, where both were arrested. No other non-executive director of the Indian company has been touched, and Mr Mahindra too would have been untouched if he had not decided to visit the site of the disaster.
These arguments have merit and, of course, the Indian corporate world needs more people like Mr Mahindra, not less. It is also true that non-executive directors are mandatory in listed companies and that it is actually quite hard to find suitable candidates for board seats -- state-owned companies like the Steel Authority of India are unable to do a public issue because they don't have the required number of non-executive directors!
Still, the position of director is more than the sinecure that all too many retired executives seek out because of the sitting fees and profit share, sumptuous lunch and car and luxury hotel room, not to mention the opportunity to feel important and rub shoulders with decision-makers.
The position comes with responsibility, especially in matters of safety. But that is the formal position; the reality, as in the Satyam case, is that most non-executive directors (including illustrious names) are rubber-stamps.
The irony is that committee after committee charged with recommending corporate governance norms has placed its faith in the appointment of non-executive directors. The truth, though, is that if a company honours the norms of corporate governance, it is almost always because the 'promoters' and managements believe in the idea.
Look around at the corporate sector and this becomes obvious. Non-executive directors have little to do with it, because all that your garden variety non-executive directors want to do is have their lunch and eat it too.