In his recent Budget speech, the finance minister reiterated the government's plans to make India "slum-free" within five years. This mantra is now being chanted in many urban-related conferences. However, this raises a number of questions. What does a "slum-free" India really mean? Is the removal of slums really desirable? Most importantly, what needs to be done to improve the lives of the millions of urban poor? In this article, I will argue that public policy should focus less on getting rid of slums and more on rethinking property rights, especially those of the poor.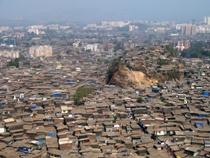 The flow of urban poor
The conventional view for making our cities slum-free is that we should build low-cost housing and shift the existing slum-dwellers into them. There is a serious flaw in this solution because the urban poor are not a static group but a flow.
In the last two years, I have travelled across many parts of rural India. The message is very clear. The children of farmers no longer want to stay on in their farms. No government scheme is going to hold back the change in aspirations. The country's cities need to prepare for the influx. In an earlier column, I had argued that slums play an important role in the phase of rapid urbanisation by absorbing and naturalising the new migrants into the urban landscape. As hundreds of millions of people are absorbed into urban India, slums and small mofussil towns will be needed as routers in this process. If we simply get rid of today's slums, we will merely get new ones.
The point is that we should concentrate on alleviating urban poverty rather than getting rid of slums. The former is the problem and the latter is merely the symptom. Peruvian economist Hernando de Soto has been arguing for years that the solution lies in strengthening the property rights of the poor. This is usually interpreted as formalisation of squatter rights. This may make sense in Latin America, which has a relatively stable population of urban poor and whose economy is growing slowly. However, this is too narrow an interpretation for a high-growth economy like India where booming urban centres are sucking in millions of new migrants.
The first problem with recognising squatter rights is that we create problems of governance by potentially encouraging land-grab. We not only have to think about today's urban poor, but also about the incentive structure presented to the next generation of migrants. Second, the formalisation is usually done on the basis of a cut-off date. This often recognises the rights of better-off old-timers against those of poorer newcomers. Finally, and most importantly, in next generation cities like Gurgaon, the poor live in the "urban villages" where property rights are very clearly defined and any tampering would cause serious social upheaval. So, what should we do?
Beyond merely ownership
In my view, we need to rethink the property rights of the urban poor as being much more than the ownership of real estate. This is especially true when we have a pipeline of migrants who do not have any existing claim on the city's land. Therefore, alleviation of urban poverty must focus on those property rights that will benefit these migrants and allow them to climb the economic ladder. There are three broad categories of such interventions:
Identity as a property right: The single-most important, and sometimes only, asset of a poor migrant is her identity. Without any form of identification, it is very difficult for a newcomer to fit into the urban landscape — no gas connection, no mobile phone, no voter rights, no credit and so on. It is nearly impossible for such an individual to apply for jobs in the formal economy or sometimes even as domestic help. Thus, a reliable and robust system of identification is invaluable. This is why Nandan Nilekeni's Unique Identity Number scheme may turn out to be a major intervention.
Access to the 'commons': The urban poor rely heavily on the "commons" to lead their lives. Therefore, much of their property rights relate to access to public amenities rather than to private space. These include access to public transport, public toilets, public health, parks/open spaces, pedestrian networks and so on. These user rights are far more important to the poor than merely providing a "housing" solution for the individual. Urban design and public investment needs to be reoriented to focus on the commons.
Legal infrastructure: All rights, including property rights, exist only within a legal framework. Urban laws and their application need to be oriented towards protecting the legitimate needs of the urban poor, especially in areas related to livelihood. For instance, street hawkers need to be recognised and incorporated into the legal and architectural framework of the city. Rather than see hawkers merely as a nuisance, we should see them as part of the ecosystem of a vibrant city. What they need is transparent regulation not banishment. The current approach taken by most municipal authorities is merely leading to the proliferation of illegal hawkers and to corruption.
If these frameworks are put in place, the urban poor will themselves find ways to move up the value chain. Indeed, the slums themselves will evolve and upgrade (as is happening anyway in many of the older urban villages of Delhi).
To conclude, we need to strengthen property rights that can be leveraged by the pipeline of future migrants. In Latin America, it may make sense to interpret property rights as mostly relating to land titles and squatter rights. The population of urban poor in Latin America is relatively static - the countries are already fairy urbanised and their economies are growing slowly. In India, the throbbing economy is sucking millions of new migrants. We need to think of property rights in ways that allow these new migrants to enter and climb the system.
The author is the President of Sustainable Planet Institute