In a blog posted on March 16, 2010, Devinder Sharma, a New Delhi-based food and trade policy analyst, columnist and activist argues why allowing foreign universities to set up campuses in India is not all that a great idea. Following is what Sharma wrote in his blog:
The Union Cabinet has cleared the Foreign Educational Institutional (regulation of entry and operation) Bill, which aims to allow foreign universities to set up campuses in India. This Bill follows the two controversial Bills pending for Parliamentary approval -- the Nuclear Liability Bill and the Biotechnology Regulatory Authority of India (BRAI) Bill.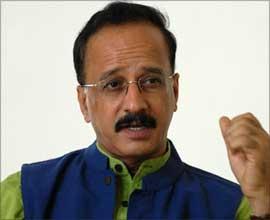 I am not the least surprised.
Kapil Sibal, the Minister for Human Resource Development, is visibly excited. He is quoted in the media, saying: "A larger revolution than even in the telecom sector awaits us." Well, we all know that the path to hell is paved with good intentions. But if you have known Kapil Sibal, be sure the intentions are not as pious as he often claims. Given a choice, he would even make the Congress party adorn the colours of the Republican party.
Nothing can be more dangerous than programming the mindset of the young generation of India through an education system that has nothing to do with the great culture, tradition and wisdom that the Indus civilisation endowed us with. The present crop of politicians, more worrying are the younger lot that the Indian Express talks about every day, are so myopic that they can't see anything beyond Europe and America.
If this is all that these these politicians are capable of thinking and doing, I sometimes wonder why shouldn't we have political representatives from Europe and America sitting in Indian Parliament? After all, they will do the job of re-colonising the country much more efficiently than their sub-standard Indian clones.
There are a large number of people in this country who are sold out to everything American. They live in India, but have an American dream. They will find fault with the higher education system in the country, and wouldn't mind even if the country's education system is eventually taken over by second-grade colleges and universities from North America, Europe and Australia. It is in this context that I find the editorial in the Economic Times (Mar17, 2009) under the title 'University of California, Ghazipur?' interesting. This is what it says:
"But such a law is unlikely to open the floodgates for foreign providers of quality education. The reality is that 'for-profit' describes hardly any of the world's best institutions of higher learning. In any case, the Bill stipulates that all profits would have to be ploughed back into the Indian venture and not repatriated.
Only second rate outfits not allergic to some accounting innovation that allows them to circumvent this ban are likely to invest in Indian campuses. But even these would offer competition to our own citadels of scholarship, such as they are, and alleviate the present, severe scarcity of educational opportunities and so are welcome."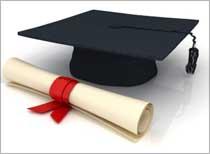 I have nothing against the foriegn universities. They may be good in their own environment. But I always thought India had a lot more to offer to these educational institutes.
Any visionary national leader would prepare for a day when Indian universities regain their lost glory. Ironically, the first two universities the world has ever known -- Takshila in 700 BC, and Nalanda University, was built in 4th century BC. It was considered to be one of the greatest achievements in the field of education. More than 10500 students studied over 60 disciplines.
Isn't it a shame that the country that gave the world its first unievsrities, is now feeling thrilled that some of the foreign universities are likely to open campuses, if the government has its ways.
I have been lecturing at various universities abroad, and have always come back disappointed at the level of competence. Please don't get me wrong, I don't mean that everyone who passes out is incompetent. The fact remains that if these foreign universities were so good, I don't see any reason why the globalisation process should reach a dead end, why the world witnessed an economic collapse, and why the world was faced with an unprecedented food crisis in 2007-08. More importantly, if these foreign universities were so good, I fail to understand how come the world has reached a tripping point.
The foreign universities have hardly any semblance to the existing ground realities. These universities are so designed that it actually aims at the building excellence in exploiting natural resources, and is aimed at programming the younger generation to the virtues of growth economics. Everything ends up with the fundamental premise on how to make more profits, by commodifying culture, nature, human body and even knowledge.
This faulty learning has been very cleverly brought out in James Cameron's Avatar. If you have had a chance to view this movie, you would have realised how faulty and miscalculated would be the futuristic thinking (obviously an outcome of the educational learning) and design of the civilised race would be 150 years from now (in the year 2154). It tells you that the programming of the human race towards commodifying nature, through the educational system, will go on unchecked in the decades to come.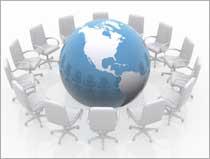 No wonder, you felt outraged at what the scientifically empowered civilised generation from the Earth tried by way of first displacing and then exterminating a native population across the galaxy that lived in complete harmony with its surroundings.
Without realising the intrinsic values and linkages the people had with the natural surroundings, the attack on the 'Pandora' was misplaced, and you almost felt like clapping when the evil forces from the Earth were undone by the simple folks.
The futuristic insight that Avatar provides looks like to be a scene from the tribal regions of Orissa and Chhatisgarh. Oh, my God ! it looks the world is not going to change. Our education system will continue to prepare us for the doomsday.
Well, we will continue to debate on this in the days to come, but first I want to draw your attention to the damage done by the imported agricultural education and research system. Nothing better illustrates the change in mindset than what has been achieved a century and half later through agricultural research and education. All that was taught as part of the land grant model of education that the USAID brought into India has actually resulted in an unprecedented blood-bath on the farm.
The agricultural research and education system was basically tailored to what America does, not what we do in India. We are told that our agriculture is sub-standard, backward, and inefficient. This is what we are taught in our agricultural universities, all programmed after the US farm curriculum.
If you really want to improve Indian agriculture you have to follow the American model of agriculture. That is what is taught to us. We have learnt it the hard way and no wonder today we are faced with one of the biggest and worst crisis in agriculture.
Why is it that in a country, which has the second largest public sector infrastructure in agriculture research in the world, farmers should be dying or wanting to quit agriculture? If the American model of agriculture research and education is so good than why should farmers be in distress and agriculture virtually ruined? As a nation, we need to introspect and look back. There is something fundamentally wrong.
Kind courtesy: http://devinder-sharma.blogspot.com