It is, of course, not surprising that there are concerns and protests -- nervousness is usually the handmaiden of change. Indeed, when Bt cotton was first introduced (in Gujarat?), there were huge concerns as well, writes Jamal Mecklai.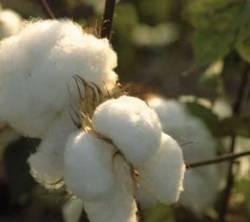 About 10 years ago, India's cotton textile industry was flat on its back. China is killing us. The government doesn't understand. Our borrowing costs are too high.
We can't hire and fire. Export procedures are time-consuming and expensive. Our ports are in a mess. And so on.
Fast forward to 2010 and it's an amazing new world.
Despite the global financial crisis -- or, to quote my old friend Rakesh Mohan, the North Atlantic crisis -- Indian textile companies showed top line growth ranging from 5 to 35 per cent in March 2009.
Business profit growth was difficult to estimate because many of these companies got caught with poorly-designed derivative hedges in 2007-08, the chickens of which are still coming home to roost today.
But March 2010 is certain to be a killer. And there is considerable amount of consolidation going on in the industry and a large amount of new capacity coming up.
Clearly, cotton textiles are anything but dead.
I first began to get an inkling of this, to me surprising, development around October or November of last year, when I found increasing demand for our consulting services from this sector.
I was certainly delighted and I thought that, perhaps, WalMart and other big US buyers were finally diversifying their supply chain away from China, which would make eminent business sense, particularly as the US-China relationship remained extremely difficult.
Talking to the CEO of one of the big textile companies around that time, I asked whether the sector's new-found energy had to do with the diversifying-away-from-China story.
He said, "Well, that may be part of it, but the reality is that costs in China have been rising quite rapidly as well." Which, of course, pointed out that there was an additional, more fundamental cause for the new reality. It also suggested, incidentally, that the rupee's exchange rate was not a critical determinant at this time.
A few months later, I learned that another -- and perhaps key -- reason for the dramatic change in the complexion of the industry was the fact that as a result of the widespread application of Bt cotton about five years ago, India has (once again) become a cotton-surplus country, in fact, one of only three in the world.
And having ready access to raw material is obviously critical to sustaining profitability, particularly in the more commoditised segment of the industry, like towelling.
Not surprisingly, two of the top three towel manufacturers in the world are Indian companies, and both of them are adding capacity.
So, there you have it. New-age genetic research and technology brings new life to an old economy industry, one that is amongst the largest employers in the country. Isn't that a wonderful tale?
That made me think about the recent brouhaha over Bt brinjal -- hi Jairam.
It is, of course, not surprising that there are concerns and protests -- nervousness is usually the handmaiden of change. Indeed, when Bt cotton was first introduced (in Gujarat?), there were huge concerns as well.
Fortunately, the smiling wheel of technological progress pooh-poohed the nervous naysayers and look where we are today: more Mercedes per capita in Ludhiana than in any other city in India.
But, what of the concerns against genetically-modified foods? Are they safe? Couldn't they lead to unfathomable damage, genetic defects etcetera over longer time horizons? I mean, are we chasing short-term results with possibly horrible long-term consequences?
The truth, of course, is that I don't know. But it is also true that nobody really knows what impact any change will have over, say, 20 years.
And as I have evolved from a knee-jerk protestor back in my student days in the US, I have come to recognise that (a) technology is not good or bad, it just is; (b) a new invention or development will never disappear till it has had its time -- however brief or long -- in the sun; and (c) circumstance, God, the market (in the broadest sense of the word) will continuously modulate technology till it genuinely addresses the needs of people.
Clearly, the protests against Bt brinjal will sustain for a while longer -- we eat brinjal, after all. But, to me, it is clear that genetically-engineered crops are part of India's and the world's future, European purists notwithstanding.
And if this can get our foodgrain productivity to increase anywhere near as much as it has in cotton, look out! Agricultural growth will spurt, double-digit GDP growth will become the norm, and India's century will be here sooner than we think.
So, bring on the Bt -- maybe I, too, will learn to enjoy bharta or stuffed or thinly-sliced and lightly-sauteed baingan.