It is time infrastructure managers started adopting the best practices in project execution, says Vinayak Chatterjee.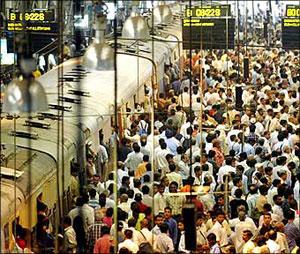 For the last two decades, the Indian manufacturing sector has strived, and largely succeeded, in raising productivity levels and adopting best practices across the value chain. Management tools and techniques have been imbibed from Japan, Germany and the United States.
Indian companies have been flaunting with pride their various accreditation and accomplishments, including the coveted Deming Award. Various industry associations and institutions have been aggressively promoting quality, productivity and cost competitiveness.
Well-known consultancies have brought out international comparators on the subject. The net outcome is that most established manufacturing companies have largely closed the gap that existed between the Indian companies and the foreign firms on production efficiencies. (Clearly, other external problems such as infrastructure logjams, high interest rates, inflexible labour policies et al still need to be resolved in the march to global competitiveness.)
Unfortunately, the same dogged spirit of pursuing world-class standards is not being demonstrated in the way India is implementing many of its infrastructure projects.
Shoddy workmanship (largely in public works projects), design deficiencies, idle capital and labour on site, compromises on safety, unscientific scheduling of activities have all taken their toll on the infrastructure sector.
A major reason is that developers and contractors in the domestic market have not been exposed and subjected to the rigours of aggressive international competition, which the manufacturing sector was rudely woken up to immediately after liberalisation.
My colleague, Anil Sikka, is among India's best known proponents and practitioners of 'Lean Management' techniques in project management. He is quite agitated by the fact that most developers and contractors are either unaware of 'lean principles' or have not adopted them in any meaningful manner. Serious skill gaps remain vis-a-vis international best practices.
However, Sikka also concedes that some enlightened companies have begun to squeeze the project execution lemon very hard. Consider the following:
> A mega power plant being built by a large power utility company reduced capital cost by approximately 15 per cent by vigorously applying value engineering tools, e.g. safety factor analysis, design benchmarking, clean sheet costing and time optimisation. The combined benefit is acknowledged by the management to have shaved off costs in excess of Rs 1,000 crore (Rs 10 billion) with a resultant internal rate of return (IRR) increase of 3 per cent.
> One of the largest construction companies in Asia launched a transformation programme and saved 12 per cent of cost by consolidating the procurement of commodities across its projects. This included signing long-term MOUs with key suppliers at preferential prices and standardised designs to reduce engineering and execution time.
> A well-known infrastructure player building an airport in south-east Asia reduced 15 per cent of capital cost through efficient 'contracting strategy'. This included unbundling of high-value packages, buying key equipment directly from original equipment manufacturers, and optimising designs through value engineering.
Thus, a few forward-looking players have outperformed their peers in terms of costs and time in completing major infrastructure projects without sacrificing standards.
These companies are aggressively deploying 'lean' design and construction principles, along with best-in-class project management practices. Following are the broad areas that need to be focused:
Challenge specifications
Historically, companies under the advice of traditionally conservative engineering and design consultants, typically end up using safety margins that are not only additive but also redundant.
Good developers relentlessly focus on significantly reducing redundancies, and challenging all design assumptions and convincing themselves about the rationale for choosing a particular design or specification.
Dedicated 'value-engineering teams', comprising experts with significant experience in design, engineering and procurement, should be a mandated part of the organisation structure for projects of any size or consequence.
World-class procurement
Several levers, when pulled together, can make procurement and sub-contracting world-class. Adopting 'total cost of ownership' approach can fundamentally change procurement decisions. For example: choosing a higher quality bitumen grade layer for a road because its life-cycle cost is lower.
Typically, more than 75 per cent of regular-use procured items should come from preferred supplier relationships where priority in delivery and joint cost-reduction programmes are established. Investment in developing high-performance construction by sub-contractors through training and workshops should be a standard practice. (The automobile industry has learnt this lesson with great benefits vis-à-vis its ancillaries.)
Identifying suppliers in low-cost countries such as China, south-east Asia and eastern Europe who can provide equivalent quality at comparatively lower prices must be insisted upon. Setting up systems and processes to consolidate demand for large-spend categories (e.g. cement, steel) centrally to get economies of scale need to be institutionalised.
Adopt lean principles in construction
Contrary to popular belief that 'lean practices' only apply to the shop floor, most construction projects have several repetitive activities.
For example, every layer of road construction has repetitive activities along the ribbon, and similarly, constructing a power plant boiler has 80 per cent activities that are repetitive.
Evidence from large Indian construction companies suggests that only 15-20 per cent of workers and 25-30 per cent of equipment-time are productive, and for the balance, are idle at most times.
Tightly geared construction companies are able to achieve labour productivities of 40-50 per cent and equipment utilisation of 50-60 per cent, which is effectively a 100 per cent jump in productivity. A case in point is the use of pre-fabricated material to reduce on-site construction time.
Strengthen planning
Lot of developers lack basic project management practices. They need to take the following measures:
Start construction only after preparing project plans including resource planning to have visibility on a daily basis (L4 level) instead of current practice of monthly visibility (L2 level).
Translate plans into daily-activity schedules for construction managers and supervisors
Track labour and equipment productivity every day against the target
Proactively manage material, equipment and labour availability (to reduce waiting time).
To accomplish all these effectively, developers need to strengthen their planning and construction organisations and have on board project and programme management companies that can have a huge impact.
Planners need to start using project-planning and monitoring tools, for example, MS-Project/Primavera instead of excel spreadsheets; have the capability to develop and manage detailed plans; identify activities on a critical path based on site progress; and suggest opportunities of 'crashing' timelines.
As India's infrastructure and projects market gets bigger, more interesting  . . . and more competitive, all players in this space would do well to remember this quote from Shakespeare's Julius Caesar: 'Yond Cassius has a lean and hungry look. He thinks too much; such men are dangerous.'
The author is the chairman of Feedback Ventures. He is also the chairman of CII's National Council on Infrastructure. Views expressed are personal.