Stronger fiscal surveillance should be accompanied with broader macroeconomic surveillance, to go to the roots of sustainable growth, says Olli Rehn.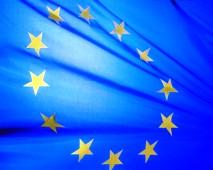 Ten days ago, the European Union took bold and necessary decisions to safeguard financial stability in Europe. It was a dual response to the pressing crisis, which had turned into a systemic challenge to the Euro.
It was a response that I would call a Consolidation Pact: First, we agreed on a European Financial Stability Mechanism that provides backstop for up to Euro500 billion; second, we agreed to accelerate fiscal consolidation in those member states where this is most needed now.
With these decisions, Europe came up with a credible package that shows to our citizens, the markets and the wider world that we shall defend the euro, our common currency, whatever it takes.
We are not doing it for the sake of the mystical market forces, but for the sake of sustainable growth and job creation in Europe. That is our responsibility.
Last week, Spain and Portugal presented significant new measures of fiscal consolidation, which clearly go into the right direction.
These are important and difficult, but necessary steps to reduce the public deficits in 2010 and 2011. Let me underline that a faster reduction of the public deficit is an essential component of the financial stability package that was agreed on the 10 May.
It is equally important that both countries adopt such structural reforms that will contribute to increasing potential growth, especially reforms of the labour markets and pensions systems.
The efforts of fiscal consolidation need to be differentiated according to fiscal space and economic vulnerability.
Countries with no or little fiscal space will need to frontload and accelerate measures, while others with better fiscal space should maintain their less restrictive fiscal policy stances for the sake of growth and jobs in Europe.
But it would, of course, be a mistake to stop our efforts here. Let us recall that the first ten years of the euro have been a success story.
But, the crisis has shown that we need to acknowledge its systemic shortcomings: Peer pressure has lacked teeth. Good times were not used to reduce public debt. Macroeconomic imbalances were ignored.
This is why last week the commission presented an ambitious set of proposals to reinforce economic governance in Europe.
We want to strengthen preventive budgetary surveillance, address macro-economic imbalances and set-up a permanent and robust framework for crisis management.
Our proposals are based on two principles: First, prevention is always better than correction -- not to speak of letting it escalate into a crisis.
Second, stronger fiscal surveillance should be accompanied with broader macroeconomic surveillance, to go to the roots of sustainable growth.
Some have criticised this as a breach of parliamentary sovereignty. But everyone can see that this is not about breaching democracy, but ensuring that the member states respect those very same rules that they have themselves decided on -- to practise what you preach!
Second, we propose to define indicators and a scoreboard, agree alert thresholds, and give recommendations and early warnings, if necessary. This is the best way of balancing economic growth in the Europe as a whole.
Third, we need to be very clear to whoever is watching the euro-area: We will never be defeated. To discourage anyone from even trying our vigour, we need a permanent and robust framework for crisis management for the euro-area member states.
The temporary mechanism established on May 9 is a bold first step into that direction. But, for the medium-to-long term, the commission will propose a more permanent mechanism, subject to strict policy conditionality, and drawing on the lessons of the recent experience.
Yes, we need to avoid moral hazard -- that's why we must make the mechanism so unattractive that no one is voluntarily tempted to resort to this system.
But the recent experience has shown that it is better to have a fire brigade ready for a possible bush fire than only start building it up when it has turned into a forest fire. It is better to be safe than sorry.
(The author is the European Commissioner for Economic and Monetary Policy. The column is an excerpt from his speech at the European Parliament Plenary Session in Strasbourg on May 19.)