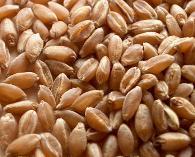 This year's kharif output may be higher than last year but it will be short of 2007 or 2008 levels, says Surinder Sud.
The preliminary crop production estimates for the current kharif season, issued by the agriculture ministry on September 23, do not really inspire much confidence in the anticipated rebound of agriculture despite a good monsoon.
Going by the estimate, the output of most crops is going to be better than the last year's drought-depressed production but, more significantly, worse than the production levels in 2007 or 2008.
Given the extensive crop sowing, good rains, higher input use and excellent crop stand reported in most parts of the country, there is little reason for the crop size this season to be lower than it was in 2008, when the overall monsoon rainfall was 2 per cent below normal, against the 2 per cent above normal this year.
For the crop sector to show any growth in real terms, the output actually needs to appreciably exceed the record kharif production in 2007. In that year, the total kharif foodgrain harvest was estimated at 120.95 million tonnes, against 114.63 million tonnes projected for the current kharif and 118.14 million tonnes in 2008.
Thus, merely exceeding last season's poor kharif foodgrain harvest of 103.84 million tonnes should not be deemed an indication of a recovery in agriculture.
True, these so-called first advance estimates of kharif production are sure to be revised. But if the correction does not reflect any advance from the 2007 level, it would truly be a matter of grave concern.
If we compare the performances of individual crops or crop groups, barring cotton, most of them have followed wavy trends. Cotton has maintained a sustained upward growth ever since the introduction of the pest-protected transgenic Bt-hybrids in 2002.
The instability in production has been most pronounced in pulses, which have perpetually been in short supply and have registered the biggest price rise in the past year or so, contributing to high food inflation.
Though the pulses output forecast of 6.00 million tonnes in this kharif seems fairly encouraging, being substantially higher than 4.30 million tonnes in 2009 and 4.69 million tonnes in 2008, it still falls short of 6.40 million tonnes in 2007. In fact, this season's projected level is closer to 6.17 million tonnes of 2003.
Similarly, the oilseeds harvest has fallen chronically short of the domestic requirement, necessitating heavy imports. The combined output of nine main kharif oilseeds is foreseen at 17.27 million tonnes.
Though this is more than last season's truncated oilseeds harvest of 15.66 million tonnes, it falls below 17.80 million tonnes produced in 2008 and the record 20.71 million tonnes in 2007. Sugarcane production has, in any case, been following a cyclical trend and the current year's optimistic outlook only reflects the beginning of another ascending phase.
With such a farm production situation, the country's agriculture output seems far from poised for the much-needed second green revolution. Of course, the agriculture sector as a whole will end up showing positive growth by the year-end, but much of that growth would come from the allied sectors such as livestock, fisheries and forestry, all of which are growing much faster than crops.
The fact that the share of crops in agricultural gross domestic product (GDP) has shrunk from 76 per cent in 1981 to 67 per cent in 2006 bears this out.