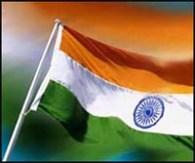 A growing number of Indian companies are setting up shop in China through a process of trial and error.
They are, no doubt, walking down a path that their counterparts in the developed world have trodden before, except that the Chinese competition has got much tougher in the meanwhile.
There is no "one size fits all" solution. In some sectors, Indian and Chinese companies can be global partners, in others Indian companies must provide reassurance with a local presence.
There are four thrust areas in India's market development strategy for China. Where information technology is concerned, India needs to persuade large and internationally aspiring Chinese companies of the value of working with India.
The Chinese must get to appreciate that global corporations elsewhere are leveraging Indian IT for low-cost design and target contenting, value chain optimisation, capital efficiency and product development efficiency.
The Indian IT industry has evolved from mere project execution to an end-to-end solution provider. Domain expertise attained by working with global corporations can be leveraged by Chinese corporations.
The industry's track record of delivering mission critical solutions based on international quality standards can enhance overall efficiency and competence of Chinese companies and help position them as global companies.
A second area of challenge is in pharmaceuticals. Indian domestic industry was worth $11 billion in 2009 and is expected to rise to $30 billion by 2020. India produces more than 20 per cent of the world's generics and with $70 billion worth of drugs expected to go off patent in the next three years in the US alone, this is clearly an area that will see considerable growth.
To a joint venture partner, Indian industry brings branding, domain expertise, knowledge support and international networking. Contract manufacturing in India is growing rapidly and the US FDA has approved more sites in India than in any country outside the US.
There are considerable opportunities today for Indian and Chinese companies to work together - in China and internationally. The first will probably be necessary for the second to happen.
Today, the lack of sales by pharmaceutical companies does not encourage more production in China, particularly when the approval process itself is seen as loaded against them.
India, however, could well be a significant partner in the context of demands generated by China's new health reforms. A greater import of Indian pharmaceuticals would be an important sign of China's intent in this field.
The Indian engineering industry is also exploring opportunities in China more aggressively. Not surprisingly, it encounters a combination of regulations, policies and vendor practices that make this a daunting challenge.
Apart from its own marketing and brand-building efforts, it is possible that the growing Chinese involvement with infrastructure-building in India will create relationships that can assist in that process.
A fourth area of focus is agriculture and food products, where our negotiations are hastening more slowly than we would like. This is clearly going to be a test in perseverance.
Doing business together involves addressing each other's concerns. That is not yet happening adequately. As a result, many segments of the Indian business community find it hard to approach China with an open mind.
They cannot understand why Indian IT, or pharmaceuticals, or engineering, which are competitive globally, somehow doesn't seem to succeed in the Chinese domestic market. But, in the final analysis, China has an interest in not being perceived by them as utterly mercantilist.
It is possible that this case for convergence might appear to some of you as underplaying the competitive nature of the relationship. Protagonists of the relationship have often pointed out that 99 per cent of the shared history between India and China has been positive.
Yet, since the 1 per cent is of relatively recent vintage, it tends to assume an importance beyond its quantitative aspect. The reality is complex and need not necessarily be negative. Some convergence has manifested itself in the recent past, though it was obscured by larger developments.
Those familiar with colonial history may recall that the Indian Independence movement actually enjoyed considerable support amongst the Chinese intelligentsia. Equally, China's travails in the 1930s and 1940s evoked great sympathy among Indian nationalists.
Even today, an Indian medical mission that was sent out in 1938 remains a popular symbol of that bonding. In the 1950s, the two countries found themselves pushing parallel agendas on the global scene.
They both had an interest in advancing decolonisation and, as emerging major polities, in resisting Cold War bloc politics. It is, of course, a matter of history that by the beginning of 1960s, their relationship deteriorated significantly and it took decades for it to get back on track. The short point is that there is history, even recent history, of working together.
This fact is important because today's international system is characterised once again by the two countries pushing an agenda that is at least partially shared and that raises the prospect of cooperation to advance their individual interests.
We saw this at Copenhagen last year on climate change. Similarly, it was in evidence at the Doha Round on trade rules and food security. At the G20, India and China work together on the reform of financial institutions.
The BRIC provides a forum for discussing broader questions. Indeed, as both China and India become more global in their interests, their points of intersection are steadily growing. They encounter each other in more ways and in more places than ever before.
They share similarities not just in size, culture and history but in aspirations and agendas as well. The challenge before them today is to elevate this convergence from a matter of necessity to a matter of choice.
Progress in that regard would depend on the sharpness of their realisation that for all their achievements, they still operate in a world where the rules are not made by them. A rising China seeks to revise this in its favour just as a rising India will. What remains to be seen is whether their efforts would reinforce each other.
The author is India's ambassador to China.