Over the past decade, India has been one of the fastest-growing major economies in the world and, in recent years, has reached a growth trajectory of 8-9 per cent a year, writes Meera Shankar.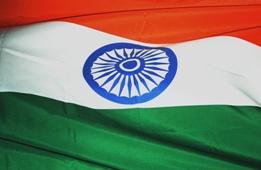 The Indian economy itself has been undergoing a remarkable transformation since the reforms of 1991, which deregulated the economy, internally, while liberalising trade and investment policies.


Over the past decade, India has been one of the fastest-growing major economies in the world and, in recent years, has reached a growth trajectory of 8-9 per cent a year.


Though this growth slowed down a little in the aftermath of the global economic crisis, our economy has rebounded. After dipping to 6.7 per cent in 2008, growth this year is expected to be in the region of 8.5 per cent.


When we look at the future of India-US relations, we derive enormous confidence from the very significant ground that we have covered in the relationship, especially over the past decade, during which our political engagement has strengthened significantly, our strategic understanding has deepened and our cooperation has expanded into new frontiers.


India has always been conscious of its Asian identity and its location at the strategic cross roads of Asia. The future of the Asian region is vital for India's own future.


We share with the US an interest in security and stability in a rapidly changing Asia.


In our immediate neighbourhood, our prime minister's vision is that the linked fortunes and destinies of South Asian countries cast on us the responsibility to build a collective future of shared prosperity and peace by resolving our differences, connecting our people, opening our markets and celebrating our common heritage.


South Asia will have a profound impact on the future of Asian, indeed global, prosperity and stability.


India has a vital stake in stemming and reversing the tide of violent extremism in our neighbourhood and in building greater peace, stability and prosperity in Afghanistan and Pakistan.


It is our desire to build a relationship with Pakistan defined by the power of cooperation rather than the perils of conflict.


This is why we are seeking to re-engage in dialogue, though concerns on terrorism emanating from across the border remain and need to be addressed.


Despite our own challenges, we continue to provide economic assistance to our neighbours, including Afghanistan.


We have provided assistance of nearly $1.4 billion to Afghanistan across a wide range of infrastructure projects, human resource development, community assets and rural development.


Afghans consistently rate India as the best development partner. India will continue to support Afghans in developing the capacities to assume greater responsibility for their development and governance.


We have regular and candid dialogue with the US on Afghanistan and Pakistan; we exchange views and coordinate approaches on other developments in South Asia; we now increasingly talk about the wider Asian region and have commenced a dialogue on East Asia; we also discuss how we can facilitate development in Africa.


Beyond the political dialogue, India and the US have wide ranging bilateral mechanisms for consultations that have brought a broad range of people into closer engagement and opened the doors for new possibilities of cooperation, creating a constantly expanding base for the participation.


Our bilateral cooperation has entered new territories and explored new frontiers.


Our counter-terrorism cooperation has acquired new momentum after Mumbai and we have a new framework to strengthen our engagement focusing on intelligence and information sharing, sharing of experience and capacity building.


Our militaries, once unfamiliar with each other, now hold regular dialogue and exercises, coordinate anti-piracy efforts and have worked together on humanitarian missions.


Our defence trade was negligible a decade ago; in the last few years we have placed orders worth over $4 billion and it can grow even further as India seeks to diversify sources of supply and develop its defence production capabilities through greater private sector participation.


The India-US nuclear agreement not only removed a major problem that had shadowed and constrained bilateral relations but created a basis for deeper economic ties.
We have also, in a mutual sign of confidence, expanded our cooperation in space with India's Moon orbiter, Chandrayaan I, carrying a US experimental payload, which helped identify water on the moon.


(Excerpt from Indian Ambassador to the US Meera Shankar's address 'India and the United States: Strategic Partners' at the Baltimore Council on Foreign Affairs on September 15)