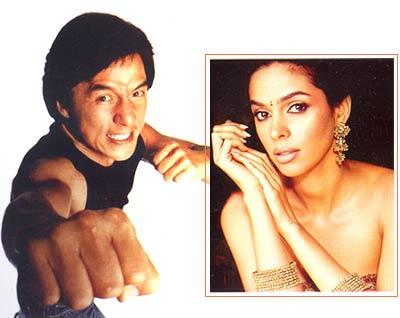 At the Cannes Film Festival 2005, Bollywood is quite the flavour of the month. Current American primetime television darling Aishwarya Rai will obviously be in attendance, and the intense Nandita Das is on the jury this year.
However, the big stage is where director Stanley Tong's new comedy adventure, The Myth, will be premiered. And this is the Jackie Chan-Mallika Sherawat film we've all been waiting for!
In the movie, Jackie will reportedly play a Qin dynasty general and an archeologist. The actor thinks his character is very similar to Indiana Jones.
Mallika plays his love interest, Princess Samantha. The two have a costumed song together.
The film, which Jackie says includes a lot of fantasy, has been filmed in Shanghai, Xian, Lanzhou, Guaizhou and Yunnan in China, and India.