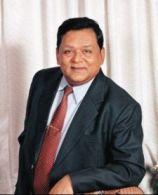 A M Naik
has spent 45 years with the engineering giant and says he has taken just 40 days leave in his entire working life.
Speaking to Shyamal Majumdar at L&T's sprawling office in Powai, Naik discusses why he is upset with the way India has allowed what he calls an economic invasion by China, and especially by its power equipment companies. Excerpts:
Why are you so upset with China?
I am upset with the Chinese economic invasion and the way we are allowing that to happen. China is making huge money out of exports to India by giving us value-added goods and importing only raw materials from us — in the power sector, it is even more critical. Do you know that 70 per cent of all capital goods imports by value are from China? I wouldn't have had a problem if it was free and fair competition.
But it is not. We allow Chinese power equipment imports for mega projects at zero customs duty, but capital equipment imported into China attracts a 30 per cent import duty. China is protecting itself well through huge support/subsidies on its investments, cost of utilities and interest costs, while India remains as benevolent as ever.
But competition is something companies like L&T have to live with.
Only if it is fair competition. China is not a market economy, the renminbi's value is controlled — if it is freed, it will rise by 30 per cent. This is an effective export subsidy. All of Asia is suffering, but we are hurting more as this is where the market is.
What are the other problems?
On top of the 30 per cent currency disadvantage, we have to pay sales tax, octroi - this adds up to another 11 per cent. So, with a zero-import duty, we have a 41 per cent disadvantage. It doesn't stop there; we are discouraged to buy anything local because of the plethora of taxes and duties - work contracts tax etc. I'd like to see a company that can remain profitable with this kind of a cost disadvantage.
Didn't you approach the government?
Yes, but the Centre says all these taxes are subject to state government and are also city-specific (octroi, for example), so it can't do anything about it. It also says India has to abide by WTO obligations. But I had been asking for a safeguards duty, since imposing anti-dumping duty is a complicated exercise.
I have also been saying that Chinese power equipment, on a quid pro quo basis, should be subjected to the same customs duty as applicable to capital equipment imported into China; and that Chinese manufacturers should be eligible to supply in the Indian market only if they set up local manufacturing and sourcing facilities. But nothing has been done so far.
Why did you ask for a safeguards duty?
Simple. You impose such a duty when you can prove that imports from a country are so dominant that they are hurting the domestic industry. That's easy to prove since over 75 per cent of power equipment for state/central utilities is imported from China; in the case of private power, it's as high as 90 per cent.
Power equipment for 60,000 Mw has already come from China or has been ordered - another 2,000-3000 Mw gets added each month. In another two years, Chinese power equipment will account for more than 100,000 Mw of the 300,000 Mw capacity in the country.
Shouldn't power developers be allowed to get equipment at cheaper rates?
That's the crux of the problem. Every power developer (with the exception of the Jaiprakash Group and the Tatas) has placed orders with Chinese companies. And all of them say their cost comes to around Rs 3.9 crore per Mw against Rs 4.8 crore per Mw if they buy from others, including Indian companies. But, remove the cost disadvantages, and the gap will come down substantially. And the equipment Indian, European and Japanese firms produce is technologically-advanced and environment-friendly.
Do Indian power equipment firms have enough capacity to meet the demand?
Bhel has an annual capacity for 12,000 Mw and L&T has for 5,000 Mw. If you take the five-year plan, the projection is to set up 100,000 Mw, of which 20,000 Mw is for gas-based projects. So, between just Bhel and us, we can meet the entire demand quite easily. This has been acknowledged by the Central Electricity Authority (CEA), Planning Commission, and so on. Every time somebody says we don't have enough capacity, I request him/her to come and inspect our plants. We even have the CEA certification on this.
So who makes the allegations that you don't have enough power capacity?
I wish I had the liberty to name anybody. That's the job of investigative journalists. Many private power developers tell me that their Chinese suppliers are using the best Japanese or European technology. I have told them to show me the papers - if this were so, it would be a breach of contract between them and the Japanese and European companies as the technology can't be used in a third country.
Naturally, no one has come back to me on this issue, but they keep playing the pricing game with me. But my point is simple. I can't go below a certain price level. It's better to be out of that business rather than playing such dubious games.
What happens to L&T's mega plans?
We will survive, but things are really difficult. We have invested a huge amount of money to set up a best-in-the-world kind of facility in Surat. We are creating nine new factories and commissioning one every six weeks. The first boiler will start in the first week of May. We have joint ventures with some of the best companies in the world such as Mitsubishi. But fresh orders are zero.
You said zero?
That may be a slight exaggeration. But my annual capacity is for 5,000 Mw, and I have to work on a four-year cycle, which means I should have orders for 20,000 Mw in hand at this point. But I don't think I can go beyond 10,000 Mw at the maximum, including Jaiprakash's 1,400 Mw order.
Hats off to it for telling us that it won't take even a nut or a bolt from China. It wants the best. Jaiprakash will have lower internal rate of return (IRR) for the first few years, but will eventually be in an advantageous position because of the superior equipment that it is using.
What exactly is the quality issue with Chinese power equipment companies?
The tempting price tag hides the full life- cycle costs. Chinese equipment are unable to achieve high steam temperatures. As per CEA's recommendations, new units should have higher steam temperatures at the turbine inlet as this leads to higher thermal efficiency, thereby saving coal. There are many other problems, but most Indian power developers are only looking at short-term profits.
How is your joint venture (L&T has a 51 per cent stake) with Mitsubishi going? Will you give it a majority stake?
No way! L&T will always have a majority stake in all joint ventures.
Are you saying the government's approach has been quite callous on the issue?
Well, I hope some action would follow soon. We are following all government norms on indigenisation, technology ... everything. A CEA committee that was formed 10 months  ago to set norms for orders to Indian power-equipment makers is yet to come up with its final report. I am all for competition, but it should be fair. No one can play a game if his/her hands are tied. My request is we should stop fuelling Chinese companies to fire on us.
You are against Chinese suppliers, but hasn't L&T taken the help from Chinese companies in some businesses.
We have taken China's help only in the case of the metro railway work. We paid the company a fee to gain from its huge experience in metro work. But beyond that, absolutely nothing. I can't even imagine us doing anything in that country. Do you know China didn't allow the Confederation of Indian Industry (CII) to put up India's map with Arunachal Pradesh as part of the country? I am an Indian first, then an L&T-eer and then an individual.
Isn't Bhel competing with Chinese companies effectively?
I don't want to comment on their operations, but as I understand, Bhel is competing with them only in "sub-critical" equipment where the price gap is narrow. But the move should be towards super-critical and even ultra-critical equipment, where it must be facing the same problems as we are.