Diamond Trading Corporation, the marketing arm of the world's largest diamond producer De Beers, is planning to increase its intake by 25 per cent from its last year's sale of $3.5 billion. Its primary focus is on India. Varda Shine, managing director of the company talks to Dilip Kumar Jha about her India-centric future strategies. Excerpts: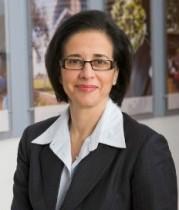 Have you restored the 40 per cent production cut De Beers executed last year?
In the first quarter of last year, we witnessed some growth in consumer demand in the US. Even though the intensity was small, the good thing was that the industry was in positive territory.
The diamond industry also witnessed double-digit growth both in India and China. Although it is a small belt, the double-digit growth was a good sign. This meant retailers in the US were re-stocking for the first quarter of this year. Probably, they knew that consumer demand would emerge later this year. Our sales almost trebled in the first quarter of the current year. Last year, we restructured our business plan according to the anticipated demand and supply of diamond considering the overall world economy. This year, we are planning to increase production at least by 25 per cent from last year. But, the output is not going anywhere near the 2007 and 2008 levels. Therefore, our customers will have to define a new normal, taking economic aspects into consideration. This decade, we are going to see growth from the re-defined level.
What is the logic behind the one-year extension of their current three-year supplier of choice contracts?
Last two years remained very difficult for the diamond industry, which recorded single-digit growth. The global industry declined to a small single-digit growth in 2008 and 2009. We want the diamond industry and our customers to be focussed on business and move out of this recession to celebrate 2010 as a year of growth.
We thought our customers would plan business comfortably at least for one additional year of contract with assured supply of roughs. We select our customers every three years and the next selection period comes for 2012-15. Generally, filing of contract applications and adhering to De Beers guidelines takes time for assessment. So, we wanted customers to focus on business this year and move into the next year to start preparations for the next contracts by the first half of 2012.
Does that mean consumers will have to continue paying higher prices?
It is fair to say that prices have not gone down much in the last two years. There will be more for consumers over the next ten years. Rough prices have already been re-adjusted twice in the first two months of 2010. Going forward, we will revise prices upwards only if polished prices go up.
Valentine's Day was good this year. Expectations for Mother's Day are also high. Is this the result of DTC's huge investment in promotional effort?
United States constitutes about 40 per cent of the world's diamond consumption. Out of that, 20 per cent is in the five weeks between Thanksgiving and Valentine's Day. Therefore, this period indicates how the rest of the year is likely to be. By June, US retailers plan for the entire season. We had cut our marketing expenses steeply last year from the earlier allocation of $200 million.
The launch of Forevermark brand jewellery of DTC for medium level consumers was postponed due to global economic downturn. Any fixed time-frame in mind?
At present, the Forevermark brand jewellery is available for 1.5-2 carat diamonds, with high net worth individuals as the target customers. Now, we are planning to cater to all classes of consumers. The launch of retail end will happen later this year - by December in India. We are planning huge marketing spends, similar to what we did in other markets for branded jewellery.
You visit India around this time every year. What is the difference this year?
India is world's No. 1 consumer of gold. It has the largest population of young people who can aspire for diamond jewellery. With high economic growth, we believe that DTC will continue to grow in double digits in the years ahead. Same stands for China, which has a huge potential for economic growth. Therefore, the next growth area for the diamond industry is India and China. We actually, see India and China together will equal diamond consumption in 5-6 years.