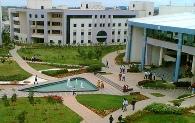 The IT arm of Wipro witnessed sound growth both in the domestic and international markets during the quarter ended March 31.
The Joint CEOs of Wipro Technologies, Suresh Vaswani & Girish S Paranjpe, spoke to Archana M Prasanna and Debasis Mohapatra on growth plans and the impact of the overall business environment. Edited excerpts:
How do you perceive the overall business environment for IT services? Is there an upside in demand?
The business environment is positive, with an uptick in demand, in both domestic and international markets. Clients are willing to spend two-three per cent more than their previous budgets and there is more importance on value, rather than on price negotiations. Also, discretionary spending by companies is expected to start again shortly.
But, are you still seeing any time lag in deals?
While deal timings have been reduced in comparison to the recessionary periods, deal conversion rates are definitely higher for our company. We have witnessed addition of 121 new clients during FY10, in comparison to 110 in FY09. Also, we have closed five $100-million deals and 14 deals worth more than $50 million last year.
Europe is still not out of the woods and there is concern relating to currency fluctuation with regard to the pound and euro...
True. There are concerns relating to currency fluctuation in the European market. However, our active hedging provision is expected to take care of it. Otherwise, we do have a fairly large presence in Europe, with major growth coming from France, Germany and the UK. Our outlook for the European market is positive.
Your attrition level in the fourth quarter was 17 per cent. What is your expectation for the next two quarters?
The overall attrition level for the financial year was 12 per cent. Our expectation is that the next two quarters may see attrition at the same levels, due to the current demand scenario. It is expected to stabilise later.