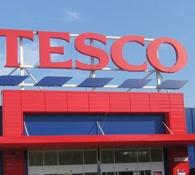 The six-year-old Tesco Hindustan Service Centre, the Bangalore-based support centre of Tesco Plc, the world's third largest retailer, is gearing up for the retail giant's cash-and-carry outlet opening by year-end.
In a telephonic conversation with Raghavendra Kamath, chief executive Sandeep Dhar says the centre will assume a key role once the government relaxes foreign direct investment (FDI) norms in retail. Excerpts:
How are you localising your centre's operations?
We follow standard processes and IT systems across the world and modify such systems to cater to local regulatory conditions in different countries. For example, in India, state taxes have to be paid and our systems need to be modified to cater to that requirement. But, like any other country, we support Indian operations, too.
How significant is the role of the centre as Tesco spreads its wings?
The real role will come into play when the government relaxes its FDI norms in the retail sector. If that happens, this centre will play a key role. But, it will take some time. When you are setting up your own stores, the kind of technology and systems you require will be totally different.
What are Tesco HSC's plans in terms of adding headcount, investments?
We keep growing our headcount. More than that, we believe in building capabilities. We are not here for cheap labour. When you have 27,000 people working in the UK, and 4,000 here, even if you do wage savings, considering the UK numbers, it would be marginal. We have fully-owned property here and can increase seats if we require. We do not have plans to open another centres.
What is the kind of savings you make for your parent?
More than savings, the capabilities we have built are worth hundreds of millions of dollars. We do diverse jobs for them. We have a finance and accounting team, IT team and civil engineers who design Tesco stores. We have built deep domain expertise in retail and horizontal lines.
We were told that you came out with innovative solutions which saved a lot for your parent during slowdown?
Tesco's operational model consist of ideal processes retailer should follow to become successful. They are backed by IT systems. We have also implemented remote infra management which enables us to manage Tesco's servers and database sitting in India. For instance, it helps us to load anti-virus software on 1,000 PCs (personal computers) of Tesco, sitting in India.
Are you ready to share some of these processes and systems with other retailers at a later date?
I do not think so. These systems form part of our core expertise.
What is the role you play in Tesco Bank, considered a successful venture in the UK?
We have started testing services and remote infra management. Over the next few years, we would add banking domain to our expertise.