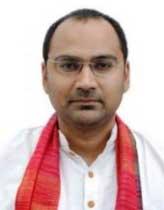 Shaffi Mather, founder of the yellow ambulance or the 1298 service, was one among the six Indians who were invited by US President Barack Obama to participate in the entrepreneur summit which was held recently in the US. The summit was attended by around 250 successful entrepreneurs. In an interview with rediff.com, Mather speaks about his enterprise and the summit. Experts:
What was your experience about the entrepreneur summit ?
The Summit was a great gathering of inspiring individuals who were doing high social impact work across the world... from Nobel Laureate Mohammed Yunus to a 20-year-old Palestinian Girl running entertainment events for Palestinian students in the challenging environment of Palestine.
What is the nature of your enterprise?
I founded two enterprises - Dial 1298 for ambulance service and Education Access for All. Dial 1298 for ambulance is an emergency medical response ambulance service. It has revolutionised medical transport in Mumbai and Kerala.
Education Access for All sets up and runs high quality CBSE Schools in small town India.
We have also developed digital e-learning content for school students to help students study at home.
The rural supply chain was founded by my friend Harsha Moily and I co-promoted it.
Please tell us more about the 1298 ambulance service.
We faced a series of near death experiences among our close circle of family and friends and lost one of our classmates in a car accident. We thought we must do something about this. 1298 Ambulance idea came out these incidents.
We wanted to address the lack of emergency medical response... the lack of ambulances with life support. We started it with one ambulance in 2004. Slowly, it has grown. Today, it is led by a very competent board and managed by a professional management team.
Where did you get the financial assistance from?
The initial money for 1298 Ambulance came from five friends. The subsequent capital to increase the scale of operations to 10 ambulances also came from family and friends. Now, 1298 is fairly independent and has been raising capital from blue chip funds from around the world who appreciates the track record of 1298 Ambulance.
What are your other businesses ventures?
I have also started Mather Projects, a real estate company in Kerala. I was involved in it during the initial stages of the project. Now, my brothers lead and manage it.
What is your group revenue?
The social enterprise group generates around Rs 100 million (Rs 10 crore). By the way, I can't call it my group... Maybe, I can be credited as the co-founder of these enterprises.
What is the headcount of the enterprise?
The social enterprises which I have been part of now employs over 1500 people.
Are you planning any novel business venture for Kerala?
I am planning to do something to fight the demands for bribes faced by the common man. It is evolving... I am not sure where I will launch it.
What was Obama's concept of entrepreneurs' meet?
I think the objective of President Obama's administration was to initiate a change in perception about the US amongst the developing countries, least developed countries and the Muslim community around the world. I think it is a good beginning from the Obama administration and it will be a significant small step in undoing the damage done by the big brotherly policies of the previous US administration.