Mercedes-Benz India recently announced the company's foray into the fully-built city bus segment in India. Wilfried Aulbur, MD & CEO of Mercedes-Benz India, speaks to Business Standard regarding its plans. Excerpts: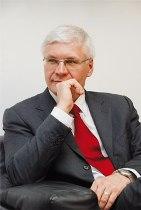 Mercedes-Benz is evaluating an integrated body-building facility for city buses within its premises in Pune. Does that mean your tie-up with Sutlej will cease to exist?
No, our 2-axle and 3-axle buses for inter-city applications are built by Sutlej, which will continue. Our new offering, the city bus body, will be built by MCZ, a company from Egypt, at its base in India in our own facility at Chakan near Pune.
What is the capacity and how much of a ramp-up is possible?
We will set up a fresh assembly line here for the city bus but nothing concrete can be said at present. The assembly line for our existing commercial vehicles like the Actros trucks and 2-3-axle buses produces 1,200 units per year. In the third (part) of the calendar year of 2011, we will roll out our first city buses.
What is this new idea of having a product clinic for city buses?
What we showcased at the launch of the bus was a very basic skin and bone structure. We will showcase it to different operators. They will see the bus and run it on a trial and so understand some challenges that they may experience by doing so. Based on this, they will suggest changes. This is the idea of a product clinic, where we showcase a prototype to customers. There will be two prototypes: low entry and semi-low entry, with some differences like difference in floor height, etc.
Will the new city bus, as well as the already available 2-axle and 3-axle inter-city luxury coaches, be manufactured completely at Chakan?
All of them will be assembled here. The 2-3 axle buses will be assembled in Chakan but the body will be built by Sutlej in Jalandhar as at present, while the city bus will be assembled and built fully at Chakan.
Are the city buses open for public transport or would only deal with private players?
We have initiated talks with eight state transport undertakings for these buses where our service centres exist. The cities are Delhi, Jaipur, Ahmedabad, Mumbai, Pune, Hyderabad, Bangalore and Chennai. Starting with these, we will then move to nearby regions, after which we will expand to other cities over time.
How do your sales figures for 2-axle and 3-axle luxury buses look like?
This year we sold 43 buses, of which 30 were 2-axle and 13 units were 3-axle.
What is the market like for city buses?
It is estimated at 500 units annually, albeit for buses greater than 8-tonne, which are high-value, niche city buses.
What kind of investments have been made for the new city bus assembly line, launch, etc?
We have made an overall investment of Rs 300 crore for our Chakan plant, which includes assembly-line related investments as well.
Will these new buses be BS-IV compliant?
As of now, they are BS-III compliant. Worldwide, our buses comply with all rules. Hence, depending on the market requirement and also taking into consideration a cost-benefit equation, we would be in a position to offer it to customers as required.
What is the market you have overseas?
Last year, we sold 250,000 units of Daimler buses, making us world number one in terms of market share, which is 13 per cent globally in the overall bus segment.
How much is the localisation of the buses?
Yes, there definitely is a local content but we will be able to determine how much only after the prototype showcasing stage. Depending on the customer feedback, we will make changes in the bus, which is when we will be able to put a number to it.