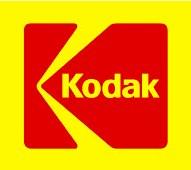 Kodak has been slow to leave its days of silver halide glory behind and make the arduous transition to a digital imaging company.
As recently as 2005, its profit margins had been eroded as nimble digital players such as Canon and Nikon stole a march over it.
But after certain course corrections, it has created leadership in point-and-shoot digital cameras in the US and other markets.
Since late last year, India too has seen a similar curve for the company.
One of its cameras became the bestseller in late-2009, while it seems to have maintained the second-largest share (19.6 per cent) in digicam revenue, according to GFK's retail audit in May 2010.
Sayantani Kar speaks to Eastman Kodak Company vice-president & general manager (digital capture & imaging devices) John Blake and Kodak India managing director Ravi Karamcheti about the changes the company has brought about and its ambitions.
Did you work on India-specific insights to develop the products being launched in 2010? What were these?
Blake: It started from our belief that consumers want to share the pictures they click. We studied some key countries for the pent-up demand for sharing.
We surveyed the US, parts of Europe, China and India.
The India findings were very similar to the other countries. Among consumers who either used a digital camera or who indicated a serious intent to acquire a digital camera, 45 per cent indicated they would definitely purchase the product when shown the easy-sharing concept.
In contrast, 37 per cent said they would buy based on the image quality.
Consumers are frustrated that it is often a difficult experience to share. The image has its highest value right after it is taken.
If you give the consumer the capability to tag the image on the camera then and there (instead of numbers) and select the location where they want the image to go -- Facebook, email or Kodak Gallery -- there is a satisfaction.
Through the EasyShare function users can share photos in just three steps, while other cameras might need more than 10 steps to do so.
They just have to designate the locations they want to send the photos to, later connect to a personal computer and the camera does the rest.
How do you want to differentiate your products?
Blake: The primary way we are differentiating our cameras is through the EasyShare button. Our competitors continue to focus on the quality of the capture.
But that is one element of what the consumer is seeking. What you do with the image after you have taken it is extremely important. Consumers have told us that they want it to be easy and automated.
We want the content to be used in people's lives and that is why we are focused on the share button.
Kodak took the second spot in compact digital cameras in late 2009. The model C140 (which has now been phased out) was termed by GFK retail audit as India's highest-selling digital camera since June 2009. What led to the growth?
Karamcheti:  Last year, we opened up a new price point. There was a need for a certain number of features at a given price.
With the C140, we communicated the value proposition to consumers that here is a fully-loaded camera at a price (Rs 4,999) that they have never seen before, and it is from Kodak. We didn't position the camera as the cheapest.
We simply communicated that whatever they want is there. It had HD capability in still pictures and smart capture, and was still affordable.
It made consumers to actually advance their purchases, yet not see themselves as downtrading. It was the ideal product for people making the transition to digital photography.
You are no more present in the digital SLR market, so you can't tap consumers who upgrade beyond a point. Is it only entry-level users that you are targeting with your point-and-shoots then.
Karamcheti: No, we follow a dual strategy -- bring in entry-level new consumers and woo the discerning mid- to higher-level consumers with our features such as smart sharing.
We have a range from an entry-level camera (positioned at a first-time buyer as 'Mera pehla digital') to cameras for those who have already used digicams. For the second category, features such as SmartShare, which we launched in March, have really helped the brand.
The point-and-shoots would talk to the 'chief memory officer' in the household. Mothers at home, for instance, would want cameras that are smarter and make it easy to share snaps of their kids.
Even with a product such as the pocket video recorder she would not want to waste time when such a handy device would do the job.
We will continue to focus on point-and-shoot cameras between Rs 3,999 and Rs 12,999. We get most of our sale from sub-Rs 10,000 cameras and we will consolidate it. At the same time, we are looking to introduce new categories such as pocket video cameras which are a natural extension for us.
Is there a market for pocket video cameras?
Blake: The attractiveness of this product is that it is extremely easy to use. At the push of the button you get HD quality video.
Busy mothers clicking their children couldn't be bothered with firing up a handycam. We don't often whip out our handycams for shooting. It is a very good fit for us as well.
Karamcheti: Pocket video cameras would be targeted towards the youth but will be high-end (priced between Rs 4,999 and Rs 9,999).
Would cellphones not compete with products such as point-and-shoots and pocket video cameras?
Blake: Digital cameras are still growing in India. These are early days in India with 30 per cent annual growth; while the penetration here is in low single digits, in the US ad Europe, it is around 70-80 per cent.
Have you been working on your distribution?
Karamcheti: We have worked with retailers over a period of time in small towns to help them understand how to build this category.
After having experienced Kodak, they felt that the category had grown and they could make investments. We now have over 3,000 outlets, with an additional 1,500 Kodak printing outlets which also retail our entry-level cameras.
Historically, in lower-tier towns, Kodak has had a strong position by virtue of being the lead camera film over the years. So, that has helped.
Today, we have far better predictability by working with our retailers very closely. We found out when the high season starts, which are the key weekends to run promotions. We also run a relationship programme for retailers along with our channel partners.
This is because if you have the confidence of retail, then your product gets listed, it gets the attention.
We are jointly working out what inventories are required and when. For instance, we have learnt that you have to be very close to the market.
It is not a monthly but a weekly sale cycle. Over the weekend, it peaks. It is not an impulse purchase but rather an involved one.
So that is the time when people get a chance to go down and purchase. Friday evening to Sunday night, there is a sale peak. On weekends preceding an occasion, sale would peak even more.
Is the business model in India different from the rest of your markets?

Blake: Our business is to understand consumer needs which could be different here, create portfolios that satisfy those needs and then execute them. India is one of the very important countries for the digital camera business in the next five years.
We don't necessarily do that for all the countries. We will prioritise ad spend to get the message out and hit the store fronts. The market shares are a ready reckoner for our efforts.
Kodak was slow to adapt to digital imaging technology. It has not been able to replicate its glory in the days of analogue imaging. Why did you outsource your production to Flextronics in 2006?
Blake: We used to manufacture some of the products ourselves, which was roughly about 20 per cent of our portfolio. For the remaining 80 per cent, we had partners.
Earlier, we used to have far too many partners because we had scaled the business very quickly.
We had as many as five partners. In 2006, what we did was consolidate and bring down the number of partners to two or three.
We got out of making products and focused on value-additions and innovations. We did something that a lot of companies selling laptops, computers and printers had already done.
We wanted the team to be one of architects, and we wanted them to be thinking of the strategy five years from now. It was best to leave the commercialisation of the products to those who had a better capability than us. So, we had a significant change in our business model.
But the intention behind that was to free up capacity for innovation and be more efficient in how we did that.
Was there any tangible benefit from the move?
Blake: It improved the profitability and supply-chain efficiency. We had three preferred partners who would in turn be very diligent about the products and shared components across the products.
The time we would think of components for a product to the time the product is sold in stores has been reduced sharply from where we were in 2005. I really believe that we have a supply chain that is second to none in the industry.
Why did you exit digital SLRs in 2005?
Blake: I was one of those who made the decision to exit digital SLRs. At least, I will give you a truthful answer. When we did that, I was heading the pro-photography business.
The digital SLR business model was such that we bought bodies from Canon and Nikon, and then we created a product with lenses.
We couldn't make money and going forward we were not destined to make money. So we decided to get out of that category because we didn't know how to make profit.
I don't want to speculate but I have pretty good insights that only Canon and Nikon make money on digital SLRs; I am not sure anybody else does.
You had lost market shares in your strongholds such as the US.
Blake: We watch our market shares on a number of dimensions. We watch our unit share, our revenue share and then the share in the profit pool. The last one is the most important but it is not publicly disclosed.
We had scaled the digital business rapidly from 2001 to 2005. In doing so, we transformed the brand.
We had leading market shares in the consumer electronics category in the US which was unprecedented. We were given permission to play in digital markets, given scale, given relevance.
By the end of 2005, it was time to focus on sustainable profitability. We have traded off revenue share and unit shares in different markets where they weren't leading to profits.
Point is, we want to be among the top three players in digital imaging globally but  will not get upset whether we are two or three.
We will focus on getting up our share of profits. We traded some unit shares in 2009 in the US.
We consciously did that because there are times, when in an unprecedented down-cycle, you have to let go of unhealthy share for profitability.
We decreased our appetite to do deals that weren't profitable. We had to scale the business quickly before that and hence the adjustments later on.
We do well in Italy, the UK and France in the highly fragmented European market, while in Asia we have done well in Thailand, Indonesia and China.
What is the mandate for India?
Blake: It is a very important country. Right now it is a small piece of the business globally. It is a business that will grow and we have a good position; our assets, brand and distribution are still very strong.
We need to succeed. The category is growing at 30 per cent.
Not many countries are growing at that rate in digital cameras.