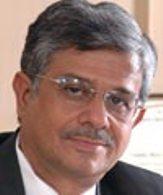 While the government is banking on divestment of its stake in the country's biggest trading giant MMTC Ltd to meet its Rs 40,000-crore (Rs 400 billion) disinvestment target for 2010-11, MMTC chairman and managing director Sanjiv Batra believes it may take more time, as the government is yet to appoint independent directors on its board.
In an interaction with Nayanima Basu, he elaborates on the firm's diversification and expansion plans. Edited excerpts:

The government is keen on divesting its stake in MMTC to meet its Rs 40,000-crore target. When do you think the entire process will start?
It could get delayed because for the process (public offer) to take place, independent directors have to be there. The guidelines say we should have independent directors equal in number to the other directors. MMTC has to have eight independent directors, of which three are in place; five more have to be appointed. So, this might take time.
Looking at the surge in the gold prices, do you think MMTC would be able to import more this year compared to 2009-10?
Last year, total import of gold was 738.81 tonnes, of which we imported 186.83 tonnes; our market share was 25.29 per cent. This year, we plan to import more than 200 tonnes. That will increase our market share to around 30 per cent.
By the end of this fiscal, we will also start importing 'Doray' gold bars. In 2009-10, gold prices were the highest in the last 14 years. In 1996-97, the average price of gold was $387.21 per troy ounce, which touched $1,022.99 in 2009-10. In the current fiscal, it has already touched $1,148.69 per tr oz.
The price of gold is not a one-way street. If it goes up significantly, it can also come down substantially, and it finds new peaks every time. The good thing is that the rupee is appreciating, as the economy is doing well. On the other hand, global production of gold has come down by five per cent.
Now, it is less than 2,300 tonnes. Even in the peak crisis, the demand for gold has not come down; in difficult times, people take refuge in buying gold. People are gradually understanding the need to balance portfolios. Gold is now easily available; today, it can be bought in banks or through demat accounts.
Please elaborate your plans for the upcoming bullion refinery and medallions manufacturing facility in Haryana.
Our refinery for silver and gold coins and medallions would be commenced in September. It will produce medallions in various colours. The total project cost is Rs 150 crore (Rs 1.5 billion), but we have plans to build housing colonies for the employees, so the cost has gone up to Rs 200 crore (Rs 2 billion).
We have got 10 acres for the factory and 10 acres for the housing. Currently, 18 banks are buying medallions from (Switzerland-based) PAMP S.A, so we expect them to shift to our refinery, due to cheap labour cost and good quality. We will then look at new customers by opening outlets in pilgrimage sites and potential locations.
What are your short-term and longer-term plans?
We are planning to increase our retail outlets, 'Shuddhi', in partnership with the Geetanjali Group, to 65 across the country from the current 11. We have partnered with 22 banks to set up a Currency Futures Exchange.
We will sell gold coins to be produced in the Haryana refinery through our Shuddhi outlets. We will also start selling gold coins through our newly started commodity exchange in association with Indiabulls.
We are already delivering kilobars there. We are also starting an iron ore terminal from July in Ennore, Chennai, in partnership with Larsen & Toubro & Sical Logistics. It will have a capacity of eight million tonnes initially, after which it will be expanded in the next three years.
Among long-term projects, we have got coal blocks in Jharkhand, where Tata Steel would be our sub-contractors.
Do you foresee any impact of the crisis in Europe on the bullion trade?
The European crisis has shaken people's confidence in the euro. This will give impetus to gold as a commodity again, which is why we are seeing prices going up in the past few days. People are coming to gold even if there are short-term hiccups. In the last five years, the first few years there was a boom till 2008-09, when it got hit. But, the price of gold has gone up thrice. The downturn has seen greater demand for gold.