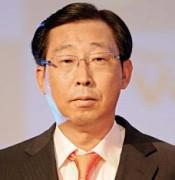 Ever since he was appointed Managing Director and CEO of Hyundai Motors India (HMIL), the country's second-largest passenger car company,
Han Woo Park
, 52, has been focused on boosting sales in the Indian market.
To this end, he is working towards launching new models every year and upgrading the current ones. As part of this effort, he may introduce a small car that is under development in his home country and is expected to take on the popular Maruti Alto in India by 2012.
Despite the competition, however, he has ruled out introducing a diesel version of the popular i10 hatchback. Park, who was HMIL's chief financial officer for seven years before being appointed CEO and MD, speaks to
Devjyot Ghoshal
about HMIL's plans. Excerpts:
You have said Hyundai will launch three new models every year for the next three years. Which segment will you focus on considering the entire car industry is booming at the moment?

I have already announced that I will be launching two or three models every year. On our range-wise plans, from the smaller Santro segment through to the premium segment, we will launch models across the spectrum. I cannot specify which segments or which models.
Competition has increased considerably in the small car market. Ford has come out with the Figo, Nissan is out with the Micra and, your biggest competition here, Maruti, has launched a number of models. How difficult has it become for you in the small car market?

Hyundai has enjoyed the competition in the market here. Last year, we achieved a market share of slightly higher than 20 per cent. We have managed to maintain this 20 per cent share even though competition has become fierce.
Many new models have come into the market but we still have a strong dealership network and strong sales of spares. Based on that, we are now selling our new refurbished cars. We have strong foundations at Hyundai based on quality and customer-orientated products.
Looking ahead, you have launched revamped models of your cars, but competition is heating up. How do you expect your market share to change?

My target is to maintain last year's share, which we can achieve. It will be above 20 per cent.  Volumes have gone up and the market has grown, so we are selling more cars.
There has been a lot of talk about the diesel i10, especially after the Ford Figo launch. Are you planning to introduce that car to the Indian market?

I know of the necessity of a diesel version in the compact car segment, but with the i10, I am not considering a diesel version as of today. But, depending on market conditions, we will consider it after a few years.
A lot has been said about the small car project, which is under development in South Korea. When can we expect it to see it in the Indian market?

In another two or three years - by 2012, maybe.
You have also recently launched the electric i10 in South Korea. Are you considering bringing it to India any time soon?

Within two or three years, we have a lot of other platforms within Hyundai Motor Corporation. There are other models, which you will see, that will increase our brand image. But I am not considering the i10 electric model for India.
Input prices have been going up. When can we expect a price revision by HMIL? 

At the moment we are not considering anything, but we are reading the market. Input costs have become very high and we are trying to absorb them internally. Once we find we can't do that and if the cost increase becomes really serious, we will consider a price revision. But there's nothing like that planned for the moment.
In terms of investment, what else can we see in the next couple of years?

In 2005, we signed a memorandum of understanding with the state government of Tamil Nadu regarding Phase II, with an eligible investment amount of `4,000 crore. We have just fulfilled the `4,000 crore amount. We are already invested fully. But if the market grows fast, we might consider more investments in the future.
So far, it has been South Korean car makers coming to India, but with Mahindra & Mahindra there is now an Indian company going to South Korea after it signed a memorandum of understanding to acquire SSangyong Motors. Do you think it will have an impact on you?

Mahindra can get the synergy factor, since both companies are very strong players in the SUV [sports utility vehicle] segment. In Korea, though, I don't think they will affect the market.
In India, maybe Mahindra will make a plan to bring Ssangyong SUVs to the market. But Ssangyong vehicles are in the premium SUV segment and the volumes are not much, I think. We have a good premium SUV, the Santa Fe, which we will launch in October.