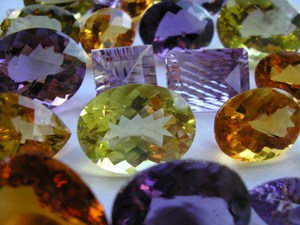 India's exports fell for the ninth month in a row in June, this time by 27.7 per cent, on account of the global downturn, while imports dropped by 29.3 per cent, reflecting slowdown in domestic consumption.
As the country's total imports, largely influenced by a whopping decline of 50.6 per cent in oil imports, showed a faster pace of contraction than exports, the trade deficit was $6.16 billion in June 2009-10 from $9.12 billion in the same month last fiscal.
Exports dropped to $12.81 billion in June from $17.73 billion in the same month last year, according to the government data released on Monday.
Federation of Indian Export Organisations director-general Ajay Sahai said the declining trend is likely to continue for some more months.
The exporters' body acknowledged that the government cannot increase demand in the global markets but it should give incentives to exporters so that they do not lose orders.
"The government should take short-term measures first and then come out with long-term policies after the global commerce shows improvement," he said.
The government is slated to unveil Foreign Trade Policy, which spells out the segments of priority in external trade and also gives incentives and disincentives, depending on the country's needs.
Exports during the April-June period dipped by 31.3 per cent to $35.43 billion from the cumulative shipments of $51.54 billion in the first three months of 2008-09.
Imports dipped to $18.97 billion in June from $26.85 billion over the year-ago period. Imports during the first quarter of 2009-10 dipped by 36.5 per cent to $50.92 billion from $80.18 billion.
The trade deficit during April-June 2009-10 was $15.50 billion against $28.64 billion.
R M Joshi, an expert on international trade at the Indian Institute of Foreign Trade, said it would take some time for exports to revive in the country.
"The demand slump in the US and EU are the major factors for the poor performance in our exports. The government should look for diversification of markets and focus more on small and medium enterprises and agricultural products," he said.
Oil imports in June plunged 50.6 per cent to $4.99 billion from $10.11 billion in the same period of the previous year. Non-oil imports during the month declined by 16.5 per cent to $13.97 billion from $16.73 billion.
During April-June 2009-10, oil and non-oil imports dipped to $12.76 billion and $38.16 billion, respectively, compared to the same period in the previous year.
Oil and non-oil imports in April-June 2008-09 were $29.54 billion and $50.64 billion, respectively.
Overseas shipments grew by a meagre 3.4 per cent to $168.7 billion in 2008-09.
Image: Gems
© Copyright 2021 PTI. All rights reserved. Republication or redistribution of PTI content, including by framing or similar means, is expressly prohibited without the prior written consent.