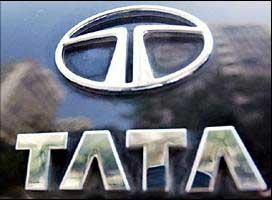 Tata Steel, the world's sixth largest steelmaker, has prepared a plan to produce half the iron ore and coking coal - the raw materials used to make steel - for Corus, its European subsidiary, by 2012.
The move will help downturn-hit Corus, which Tata Steel acquired for $12 billion in 2007, to cut input costs and operate on higher profit margins like its Indian parent.
"The raw materials would come from our mines in Mozambique, Canada, South Africa and Cote d'Ivoire," said Tata Steel's managing director, B Muthuraman.
"The mine in South Africa will start production by end of 2010, while the mines in Mozambique and Canada will be operational by 2011. From Cote d'Ivoire (also called Ivory Coast), we require five to eight years for production to begin," Muthuraman recently said.
Industry analysts estimated that Corus could save up to 60 per cent of input costs, translating into a cost reduction of about $120 a tonne of steel, if it could achieve full self-sufficiency in raw materials.
"Since the company is looking for only 50 per cent raw material security, the overall input cost reduction will be 30 per cent, or $60 a tonne of steel," said Prasad Baji, senior vice-president, Edelweiss.
Corus, which has an annual production capacity of 20 million tonnes, has its major plants located in the UK, the Netherlands, Germany, France and Belgium. Current capacity utilisation at these plants, however, is only 53 per cent.
It will be increased to 65 per cent by the September quarter and then to 75 per cent in the December quarter, said Muthuraman. Full self-sufficiency would help the European steelmaker save about $2.4 billion annually when it runs in full capacity.
The Tata Steel group, including Indian and European operations, had spent over $8 billion (about Rs 40,000 crore) on raw material purchase in the previous fiscal year. The current landing price of iron ore from the contract market, at $80-90 a tonne, is three times that of the ore from captive mines. The cost will be halved in coking coal.
For the Indian operation, Tata Steel sources its entire iron ore and 65 per cent of coking coal from its captive mines.
Corus, which has been hit by the global financial crisis and the collapse of steel prices, has cut manpower and is in the process of selling assets to weather the downturn. In October-November, the firm launched two restructuring programmes.
The first of these - labelled 'Weathering the Storm' - yielded $1.02 billion in the second half of the past financial year. The second initiative - 'Fit For Future' - has led to annual enhancement of $286 million in Ebitda (earnings before interest, taxes, depreciation and amortisation).
In April, Tata Steel had secured an equity interest in an iron ore deposit in South Africa from which it expects to mine two million tonnes a year. The Sedibang mine has a reserve of about 50 mt. The company also expects to mine four mt of iron ore in Canada and five to six mt of coal in Mozambique.
In 2007, Tata Steel bought 35 per cent in two coal tenements of Riversdale Mining in Mozambique. It also signed a $100 million offtake agreement with the Australian miner that gives the Tatas the right to buy 40 per cent of coal produced from the two fields. The steelmaker also bought a 19.38 per cent stake in Riversdale in four open market share purchases.