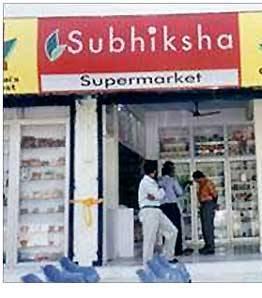 Subhiksha Trading Services, the retail chain which stopped all operations when it ran out of cash, has filed a petition at the high court in Chennai, seeking a compromise with its creditors.
Through its subsidiary company, Cash and Carry Whole Sale Traders Private Ltd, it filed a 'scheme of compromise' petition, under Section 391 of the Companies Act.
The earlier deadline given for a Corporate Debt Restructuring scheme was July 31.
According a senior counsel who is close to the development, Cash and Carry has requested for a meeting with secured and unsecured creditors to work out the compromise. C&C was a firm promoted by R Subramanian, promoter and managing director of Subhiksha. Subramanian was not available for a comment and he did not respond to an e-mail sent by Business Standard.
The counsel added the petition was filed under the Companies Act provision which talks about the power to compromise or make arrangements with creditors and members and also between a company and its creditors or any class of them.
Under the relevant rules, if 75 per cent of creditors agree to a compromise, the other 25 per cent have to also agree.