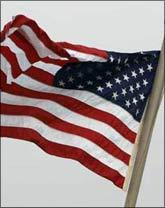 Job cuts announced by US employers jumped 31 per cent in July to over 97,000, increasing for the first time in six months, warning of a further hike in downsizing activity by the last quarter of the year, a report said on Wednesday.
After falling to a 15-month low in June planned job cuts announced by US employers jumped to 97,373 in July. It was the first increase in monthly job cuts since January, global outplacement consultancy Challenger, Gray & Christmas Inc said here in its latest report.
"After June's surprisingly low job-cut total, a July rebound was not entirely unexpected. While there are signs that the economy is stabilising and the pace of layoffs slowing, we are still a long way from a full recovery. In fact, monthly job cuts are likely to return to levels in excess of 100,000 by the fourth quarter," Challenger, Gray & Christmas CEO John Challenger said.
Job cuts had fallen 33 per cent in June to 74,393, the lowest monthly total since March 2008. The July total was 6 per cent lower than the same month a year ago, when employers announced 1,03,312 cuts. So far this year, employers have announced 9,94,048 job cuts, 72 per cent more than 5,79,260 layoffs through the first seven months of 2008.
The July surge in job cuts was led by firms in the transportation industry, which announced plans to reduce payrolls by 27,954 positions, a five-fold increase from the June layoff total of 5,587.
The telecommunications sector also experienced an increase in layoffs last month with job cuts surging to 17,601 in July from 802 in June.
Meanwhile, the automotive sector, which leads all other industries in year-to-date job cuts with 1,22,212 layoffs has seen layoff announcements decline in each of the last three months. These companies announced 2,716 job cuts in July.
"Declining layoffs in the automotive industry may not be indicative of a turnaround. Instead, these employers simply may not have any room for additional job cuts if they hope to build new fleets of more eco-friendly cars," Challenger added.
With consumer and business spending at a standstill transportation companies have little choice but to make further cutbacks in staffing, it said, adding, that a surge in hiring could take place around the holidays.
Other sectors which saw downsizing during July are government/non-profit (7,131), industrial goods (6,548) and financial (5,030). While economic conditions and cost-cutting claimed over 58,000 jobs, voluntary severance led to 15,070 job cuts in July.
Employers also announced plans to hire a total of 17,183 employees with retail (14,200) and aerospace/defence (1,160) leading the pack.