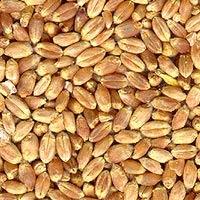 The International Food Policy Research Institute has brought together 20 countries, including China, Brazil and India, through a portal where food and agricultural policy makers will exchange their food-related problems and the measures adopted to tackle them.
The purpose is to strengthen the ability of policymakers in the developing world to respond quickly and adequately to dynamic developments in the world food system.
The portal will contain information regarding food crisis response on its 20 partner countries (mostly in Sub-Saharan Africa, but also in Asia and Latin America and the Caribbean).
The policy information portal has been established to provide comprehensive and detailed information country-by-country on food policy developments. It is looking to bring more countries together on this platform.
The initiative is a part of an IFPRI's project called 'World Food Crisis', which aims at improving food security for the poor in developing countries and increasing resilience of their food systems against future crises.
The project will build a global research-based monitoring and capacity-strengthening device for successful identification and implementation of the appropriate policy actions in response to the food crisis.
All of these actions come together at the country level, where the ownership and final accountability for implementation rests.
"When the world economy was hit by the food crisis last year, most countries took decisions that were against the principles of economics. Exports were banned by countries like India and China at a time when they should have allowed farmers to take advantage of higher international prices.
Instead, countries did panic buying and fuelled international prices. The requisite information to help policy making was either not available or was not utilised," said Suresh Babu, senior research fellow at IFPRI.
India, for instance, banned the export of non-basmati rice last year. In 2007, it banned the export of wheat. Similar restrictions were imposed in other countries.
Babu agrees that the measures adopted were successful to a large extent but claims that it was not rational. "We did not give a stable policy to farmers," he said.
"The policymakers across these countries can exchange their ideas and help each other come up with a more informed decision for tackling food problems," said Babu.
"Though a lot of information is available in the public domain, we would do research on the missing information and streamline the information to facilitate decision making," he added.