Canara Bank, the Bangalore-based public sector bank, has slashed interest rates on vehicle loans and home loans, which will be effective for all loans taken after August 1, 2009.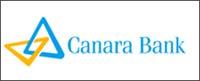 Following the trend of keeping the interest rates lower for the first year of repayment first established by SBI followed by other a few other banks and lending institutions, Canara Bank has also now reduced its vehicle loan which will stand revised at 8.50% in the first one year into the loan.
It would then increase by 1 %  in the next 2 years followed by another increase to 10% where it will stay for the last block of 2 years. If you take a loan extending beyond the five year period the interest rate will be 10.50 %, according to a bank release.
Before this announcement the bank was charging a 11% flat interest rate for all vehicle loans irrespective of the loan tenure.
CFHL (Can Fin Homes Ltd), the Canara Bank-sponsored housing finance company, has also revised its home loan rates. It will be 8.75 % for loans up to Rs 20 lakh (Rs 2 million), 9 per cent for loans above Rs 20 lakh and up to Rs 30 lakh (Rs 3 million). For loans above Rs 30 lakh, the interest rate charged will be 9.75 per cent.
According to a CFHL release, this is the second time CFHL is implementing a rate cut.
The release further stated that for the current financial year the company is looking at disbursing Rs 550 crore (Rs 5.5 billion)as against Rs 300 crore (Rs 3 billion)in the year-ended March 2009 attempting a growth rate of 83%.
For the first quarter ended 30 June 2009, the bank reported a near-five-fold growth in net profit at Rs 555.33 crore (Rs 5.553 billion).