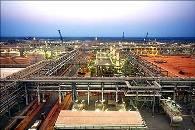 Reliance Industries is likely to sign a gas sale contract with Indraprastha Gas Ltd on Thursday that would use the supplies from RIL's eastern offshore gas fields for vending CNG to automobiles and piped gas to kitchens in the national capital.
RIL is likely to sign the Gas Sales and Purchase Agreement (GSPA) with IGL - the sole supplier of CNG and piped gas in Delhi - for supply of 0.308 million standard cubic meters per day of its KG-D6 gas, industry sources said.
The government has allocated over 0.83 mmscmd gas from KG-D6 for seven city gas projects at a price of $4.2 per million British thermal unit.
Besides IGL, Mahanagar Gas Ltd that retails CNG in Mumbai has been allocated 0.37 mmscmd and Hindustan Petroleum 0.49 mmscmd for its CNG operations in Ahmedabad, sources said.
State gas utility GAIL's subsidiaries Avantika Gas Ltd has been given 0.012 mmscmd for Indore and 0.0012 mmscmd for Ujjain, Green Gas Ltd 0.15 mmscmd and Sabarmati Gas Ltd 0.077 mmscmd.
RIL is currently producing 36 mmscmd gas from KG-D6, half of which goes to power plants. The firm has the capacity to produce 60 mmscmd but is constrained to produce less as the government is yet to identify customers for buying gas beyond the initial 40 mmscmd, allocated primarily to fertilizer and power producers in accordance with the Gas Utilization Policy.