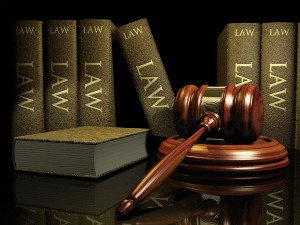 The heady days of the real estate boom are over for most lawyers who made quite a packet dealing with clients on the lookout for purchasing land, with most of them having to deal with petty cases now -- a fallout of the recession brought about by the global economic crisis.
"Earnings have come down for these lawyers,who specifically concentrated only in dealing with real estate clients. Some of them have even started taking up pending cases," Madras High Court Association president R C Paul Kanakaraj told PTI.
The affected lawyers, once considered an 'elite group' among their peers across courts in the state during the peak period of the real estate boom are no longer the envy of their fraternity.
Noted civil advocate C Ravindran said four years back, a lawyer used to charge clients who wished to register land, about one per cent of the total land value.

"The lawyers' commission percentage has slowly come down and is now a mere 0.5 per cent", he says.
Compounding their woes is the increase in the number of lawyers who have chosen to enter this sector despite the bleak prospects and a leap in those entering the legal profession, forcing many real estate lawyers to quit their vocation altogether, he said.
These lawyers used to verify the land document for clients wanting to purchase a house or flat, then go through the registration process and charge a certain amount for these procedures.
An advocate, on condition of anonymity, recalled that he used to charge a minimum of Rs 10,000 per client,who came with documents for legal verification and other formalities and that he used to deal with a minimum of 10 clients a month.
"Now the scenario is totally changed. Due to the economic crisis and the fall in real estate business, I am not making any money at all," he rued.
Confederation of Real Estate Association president Prakash Chella said the sector had seen a definite slowdown in the last one and a half years.
"The slowdown was at its peak during 2008. We are hopeful that the market will soon return to normal," he said.
Sources at the Commercial taxes and Registration department said the financial meltdown had resulted in a 3 per cent dip in revenue collection for the Tamil Nadu revenue department in 2008-09, based on land documents registered, compared to the same period last year.
Revenue collection for 2008-09 was Rs 4,099.54 crore (Rs 40.99 billion), compared to Rs 4,232.36 crore (Rs 42.32 billion) in 2007-08, a negative rate of 3.14 per cent.
This was in stark contrast to the scenario in 2006-07, when revenue collection figures shot up by 45 per cent over the same period in 2005, when the business was at its zenith.
In 2006-07, the revenue department collected Rs 3,407.50 crore (Rs 34.07 billion) as registration fee, compared to 2,384.64 crore (Rs 23.84 billion) the previous year.
Registration of documents also showed a 23 per cent growth rate -- 24,92,294 documents were registered in 2006-07, against 20,11,566 registered in 2005-06.
Most of the lawyers now fervently hope that the gloomy economic scenario will soon be a thing of the past and the real estate business will start looking up again, which would see a change in their fortunes.