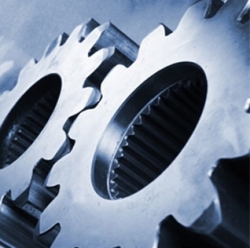 India's engineering exports plunged by about 21 per cent to $3.33 billion in June 2009 compared to the same month last year due to a slump in demand from its major global markets like the US and the European Union.
The exports stood at $4.21 billion in June in 2008.
Engineering exporters are not hopeful of recovery in demand in the international market in the coming months.
"As of now, the trend looks bleak," Engineering Export Promotion Council Chairman Aman Chadha said, adding, "the order position is quite weak. Some of the exporters are getting few orders from the US, while others order books are blank."
Exporters are pinning their hopes on revival of demand in the major markets due to large stimulus packages. However, at best, only tentative revival signs have been perceived in select export destinations.
India's overall exports have been contracting for the last 10 months.