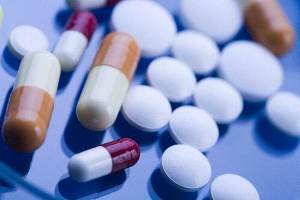 Ahmedabad-based Dishman is a specialist contract manufacturing company. So is Jubilant Organosys. Revenues of both companies from their contract research and manufacturing services (Crams) went up by 29 per cent and 41 per cent, respectively, in the last financial year.
That hasn't escaped the attention of even formulation manufacturers such as Dr Reddy's Laboratories, Aurobindo, Lupin and Wockhardt. All of them have started giving more focus to securing outsourcing contracts from Big pharma.
There are many reasons why India is emerging as an inviting destination for outsourcing drug production. A report by Ernst & Young and the Organisation of Pharmaceutical Producers in India said that over 80 per cent of the 38 big and medium-sized pharma companies across the world rated India higher than China, Eastern Europe, Puerto Rico, Singapore and Ireland.
E&Y estimates the Indian drug production outsourcing industry to grow over 43 per cent annually, thrice the global growth rate. Research agency Frost & Sullivan estimated this segment for the Indian industry to reach over $6.5 billion by 2013.
"Most of the top multinational companies prefer only 10-15 established Indian industry players for contract manufacturing. They will soon align with the second and third tier of Indian drug companies," said Ajit Mahadevan, partner -- health sciences practice, E&Y.
Diminishing numbers of new drugs, as against existing drugs going off-patent, high research and development costs, and pressure to reduce healthcare costs are forcing Big Pharma to rope in strategic partners to contain manufacturing and drug development expenses.
India offers a significant cost-quality proposition in end-to-end research and development, with potential savings of over 60 per cent as compared to the US, coupled with a strong supply of skilled manpower and capital efficiency.

"We could see even more of global pharma companies adopting different operating models such as captive offshoring, dedicated research and development units in partnership, fee for services and collaboration or joint venture for future growth within India," said Mahadevan.
India has close to 100 manufacturing facilities approved by the US Food and Drug Administration, the largest after the US. About 40-50 new plants, in addition to the plants of major Indian pharmaceutical companies, were commissioned in the past two-three years, conforming to the quality standards suggested by the US FDA and the UK Medicines and Healthcare Regulatory Agency.
With the emergence of so many players, margins have shrunk from up to 200 per cent four-five years earlier to just about 15-20 per cent. "Still, it is highly lucrative and all players are doing reasonably well," T S Jaishankar, chairman, Confederation of Indian Pharmaceutical Industries, said.
So, it's obvious why Indian drug companies have been signing outsourcing deals fairly regularly. In May, the world's largest drug maker, Pfizer, entered into a partnership with a relatively unknown Ahmedabad-based injectable drug manufacturing specialist, Claris Lifesciences, to access products that are off-patent and have lost exclusivity in the US, Canada, Australia, New Zealand and Europe.
In March, Pfizer had entered into a deal with Aurobindo to contract-manufacture 39 drugs to be sold across Europe and the US, expanding the focus of an earlier deal.
Pfizer will handle the marketing after licensing each product from Aurobindo, which will handle all the steps to get approval to make generic versions, as well as manufacture these.
In June, the second largest drug maker in the world, GlaxoSmithKline, entered into a similar alliance with Dr Reddy's Laboratories to access the current portfolio and future pipeline of more than 100 branded pharmaceuticals in the cardiovascular area, diabetes, oncology, gastroenterology and pain management.

The products will be manufactured by Dr Reddy's, and licenced and supplied by GSK in various countries in Africa, the West Asia, Asia Pacific and Latin America. In certain markets, products will be co-marketed by GSK and Dr Reddy's.
The entry of bigger players in outsourcing is good news. "Orders from big pharma demand time-bound delivery and have to always maintain high standards of production. It requires large skill sets, capacities and efficient infrastructure to execute orders in time," said R B Smarta, managing director, Interlink Marketing Consultancy.
Amidst all this good news on contract manufacturing, what rankles is that Indian companies have failed to make much headway in research and development outsourcing.
The reasons, according to Sujay Shetty, associate director of PricewaterhouseCoopers, are concerns on intellectual property protection, branded generic market image and lack of experience in new drug development.