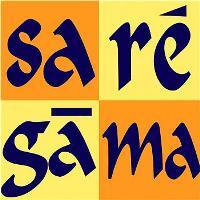 Saregama (popularly known as HMV) has stepped up its digital drive with a vengeance. In a move to increase the digital content to 60-65 per cent of its revenues (from 40 per cent now) in the next five years, the top music recording company is launching a website, tying up with telcos like Vodafone, Idea and Airtel for use of its music library and with cellphone manufacturers like Nokia for in-built sound tracks and albums.
Come September, the company will launch its Time Travel -- Journey 1 album with Sonu Nigam to be released on Nokia's 5130
Express Music handsets. The album has Nigam singing popular numbers of Kishore Kumar, Mukesh, Mohd. Rafi, Lata Mangeshkar and Asha Bhosle.
In the first quarter of 2009, sales of mobile handsets were estimated at approximately 350,000. That's huge compared to the sales of popular music albums of the latest Bollywood releases at an average 100,000 to 150,000.
Atul Churamani, vice president, Saregama, says he expects revenues from this tie-up to be in the range of Rs 50 lakh (Rs 5 million) to Rs 1 crore (Rs 10 million) and this is just the beginning. The company hopes to extend the partnership across more cellphone models, giving it explosive growth opportunities.
The beta version of the website will be launched in October this year and it will have a library of over two million songs. The website will have exclusive content and a strong search function and access for users will be on subscription model to listen and also download. "We are still to work out the exact revenue model," says Churamani.
On the cards is also a Time Travel -- Journey 2 album, concerts and merchandising opportunities besides exploiting the fragmented digital mediums. Even FM radio is set to grow from 240 stations to 1,000 stations as the government has decided to issue 700 new licences.
This means that for the music company, there is more money to be made.
The move makes sense as the music industry has been one of the worst casualties of the rapid technology advances, with its turnover declining at over 20 per cent per annum from Rs 1,200 crore (Rs 12 billion) 10 years ago to Rs 500 crore (Rs 5 billion) now.
Churamani, however, says HMV's revenues have been constant at Rs 125 crore (Rs 1.25 billion) for the past few years as it diversified into the digital format, started publishing, concerts and artist management.
Currently, Saregama's revenue contribution from the physical format is 40 per cent. That will go down to just about 10 per cent over the next five years.
Saregama will be selling music on memory cards and pen drives used in mobile handsets and computers. The target market is huge as nine out of every 10 cellphones sold in the country have a slot for memory card that support music uploads.