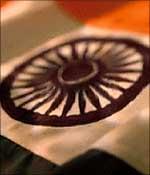 On an overseas acquisition spree over the past few years, Indian companies, have suddenly become wary of making investments in foreign companies as a result of the current global economic crisis, a Columbia University report said on Monday.
The report 'Indian FDI falls in global economic crisis: Indian multinationals tread cautiously' by the Columbia Law School and The Earth Institute at the Columbia University said after growing faster than other emerging markets for some time, Indian investments abroad declined in 2008 and will decline further in 2009 in an uneven pattern.
"The global economic crisis has made Indian firms wary of further expansion abroad. Consequently, actual Indian FDI outflows, which rose to a historic level of nearly $18 billion in 2007, fell by 6 per cent in 2008 to under $17 billion. This is the first absolute decline in OFDI since 1999," the report said.
Noting that the trend in the Indian overseas acquisitions in January-June 2009 compared to the corresponding period in 2008 confirms the decline, the report said between these two periods the value of such acquisitions fell by 65 per cent, from $8 billion to under $3 billion and their number fell from 140 to 28.
The fall in Indian OFDI (Overseas FDI) is in line with the worldwide decline of OFDI to 15 per cent in 2008, although, it contrasts with China's doubling of its OFDI in 2008. The contraction in Indian OFDI is continuing in 2009 falling to $4.7 billion in the first quarter of the current year, a 14 per cent decline over the same quarter last year.
The global and domestic slowdown and the credit crunch in both Indian and overseas markets have been the reasons for this break in foreign investment by Indian companies.
Although, the Indian banking sector did not suffer as much as the banks in some major economies, suffer it did and, therefore, adopted a cautious lending policy in 2008. This in turn led to several domestic and overseas projects being postponed, it said.
In addition, the global financial crisis had a negative impact on other financial sub-sectors like the Indian equity, money and foreign-exchange markets.
The sudden depreciation of the Indian rupee against the dollar in 2008 also led to heavy losses for many export-oriented Indian companies that had acquired long-term forex derivatives, the report said.
A recovery in the Indian OFDI will depend on the revival of global and domestic growth, improvements in corporate profitability and easing of financing from banks and the equity market.
The first quarter of 2009 registered stronger GDP growth in India than expected, even though global growth went down.
If domestic growth turns out to be unsustainable, however, OFDI may not recover, the report concluded.
© Copyright 2021 PTI. All rights reserved. Republication or redistribution of PTI content, including by framing or similar means, is expressly prohibited without the prior written consent.