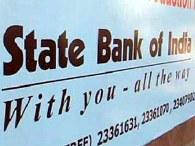 The country's largest lender SBI on Wednesday said it does not see interest rates rising till Diwali this year and ruled out any immediate plans of rights issue offer.
There is very little possibility of interest rates rising till Diwali, SBI chairman O P Bhatt told reporters after inaugurating a branch in Hyderabad.
In fact, interest rates may go down by 25-50 basis points between now and the busy season, Bhatt said.
There are speculations that interest rates may go up because of the huge government borrowing programme. On Tuesday, Finance Secretary Ashok Chawla also said that the government borrowing programme will not jack up interest rates.
On the possibility of rights issue he said, "Rights issue is not immediately on cards." As such as and when there is opportunity, the bank can go for tier I capital, including rights issue, he added.
 "But this does not mean that it (rights issue) is immediately on cards. Right now our capital adequacy ratio is 14.25 per cent. So there is no urgent need of capital," he said.