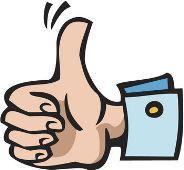 Most of the Indian corporates are hopeful that the economy would revive by 2010 and are lining up fresh investments either for this year or the next, a survey by global financial consultancy firm KPMG has said.
About 70 per cent of the respondents according to the survey expect recovery by 2010, India seems to be more optimistic than the average, a survey titled 'global business reactions' to recession and strategies for recovery' carried out by the firm said.
While, nearly 50 per cent of those surveyed plan to make new investments either this year or next year, it added. In fact, eight per cent of the respondents also feel that they were not impacted by the global recession at all.
The survey was carried out by KPMG in companies across 29 countries and involved more than 850 senior decision makers in the companies.
While talking about steps taken by the government it pointed out that a good number of India Inc feels that the government has taken enough measures including tax and interest rate cuts to face economic downturn.
"18 per cent think the government has done enough already or should not interfere," it stated.
In fact, according to the KPMG survey about 48 per cent respondents felt that the tax bills in future could be lesser while 54 per cent said that the companies should create more tax efficient operations.
The government had given three stimulus packages in the form of fiscal sops and tax cuts to boost the sagging Indian economy. At the time of global meltdown the Indian industry has also suffered losses either due to lower profits or reduced demand.
The feeling that the government had done enough is not only in India but as much as 9 per cent of the respondents globally feel that their governments have done enough.